If you wish to view the exact blacklisting response code or response text, you can do so from any of your Blacklist Monitor Reports.
Start by accessing the Blacklist Monitors interface from the top menu on your dashboard:

Open up any report you wish to view:

On the blacklist report page, click any "Listed" label: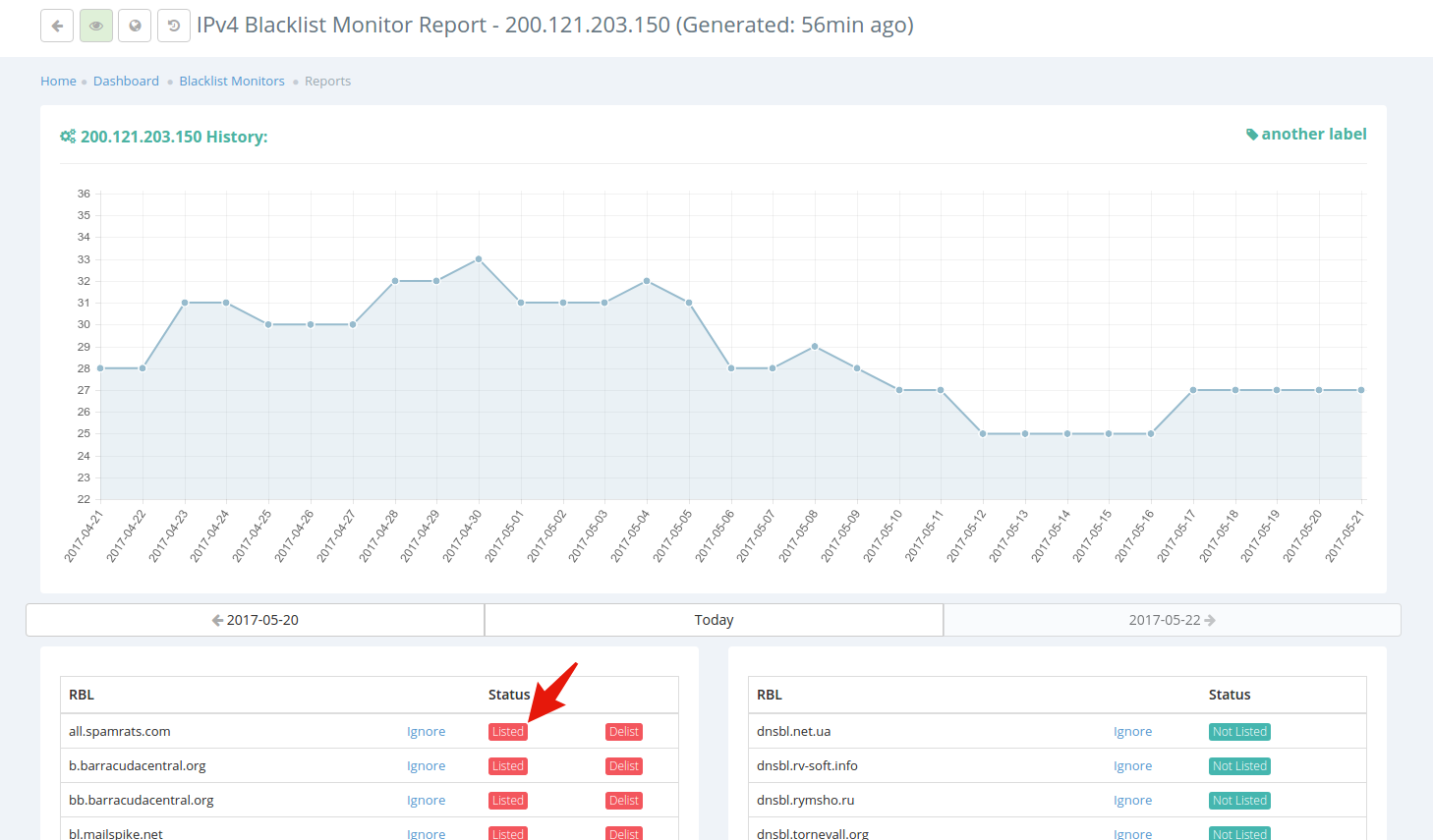 A modal containing the info will open up: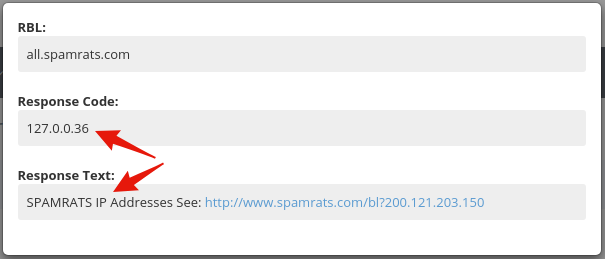 The same procedure works on our website's Blacklist Check and on any of your white label reports.
Please note that some blacklists do not provide any response text.