In order to get started with your Discord integration, you'll need to create a webhook on the Discord platform for your Discord server.
Start by going to https://discordapp.com/. Log in and go to your server page.
Access the drop-down menu on the top left corner of the screen:

Click on 'Server Settings':

Then on the 'Webhooks' menu link: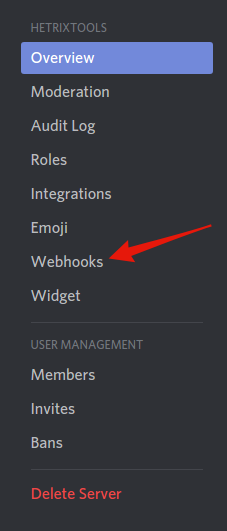 Now click on the 'Create Webhook' button: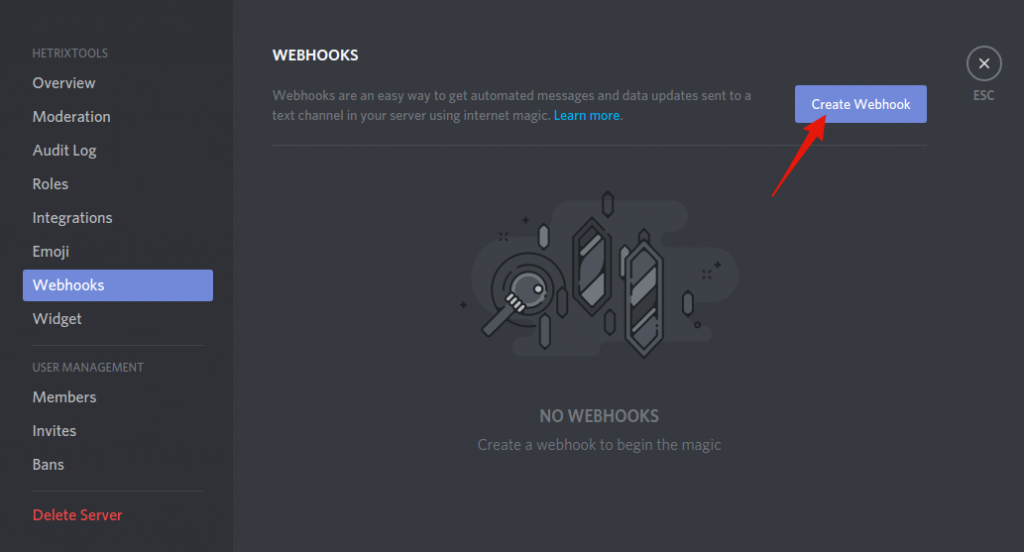 Configure the bot name and to which channel it will post. Copy the 'Webhook URL', and click the 'Save' button: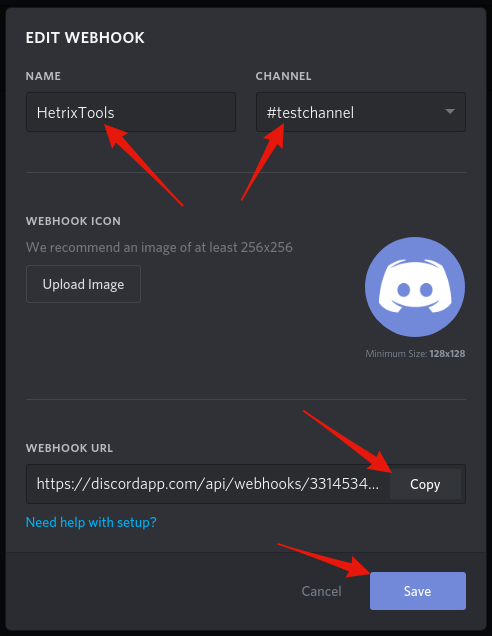 The Webhook URL is what you will be using on our platform to finish the integration process.
Now that you've got your Webhook URL, go to your Contact Lists on the HetrixTools platform:

Create or edit a contact list, and paste the Webhook URL into the 'Slack / Discord' section:
Save the contact list and you're all done.