Once you've created a Bulk Report, you may want to add more monitors to it. You can do so by using Group Actions.
Start by selecting the monitors you wish to add to the Bulk Report and then select "Add To Bulk Report" from the Group Actions drop-down menu: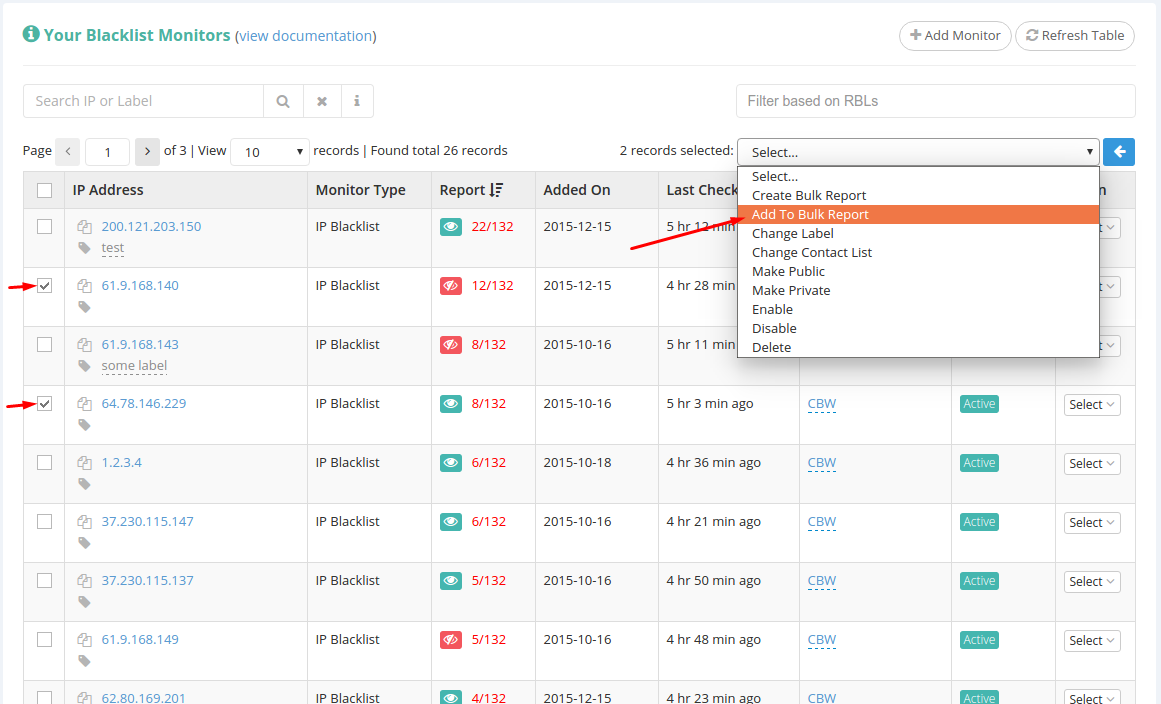 A small pop-up will appear where you'll be able to select one of your existing Bulk Reports to add these monitors to.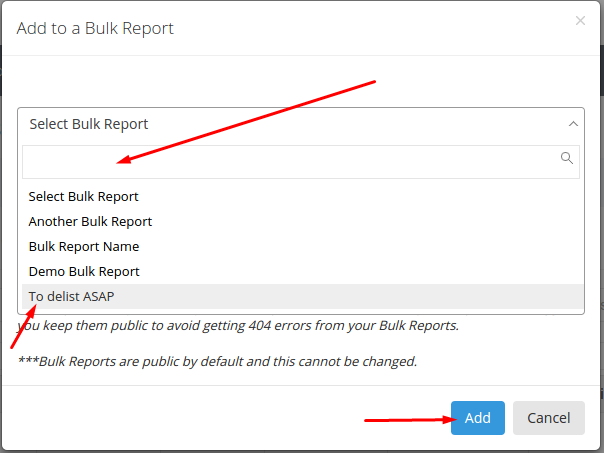 Once you've selected the desired Bulk Report, click the "Add" button and you're all done. The selected monitors have been added to the Bulk Report.