Adding a domain blacklist monitor is very easy and similar to adding an IPv4 blacklist monitor.
Start by going to the Blacklist Monitors, and clicking the "Add Monitor" button.

In the pop-up that comes up, simply input your domain name. There's no need to select whether it's a domain name, or an IP address. Our system will automatically figure that out on its own.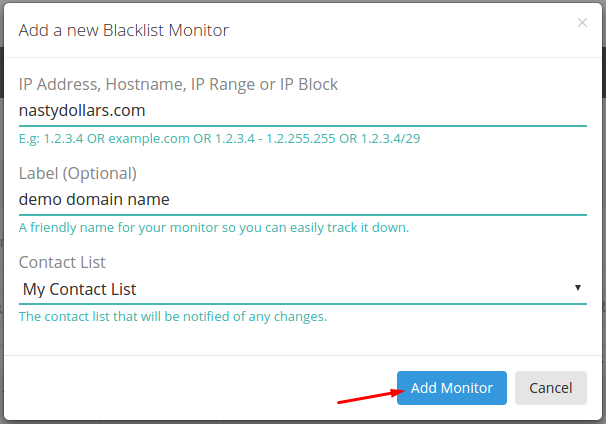 Domain has now been added and will begin processing.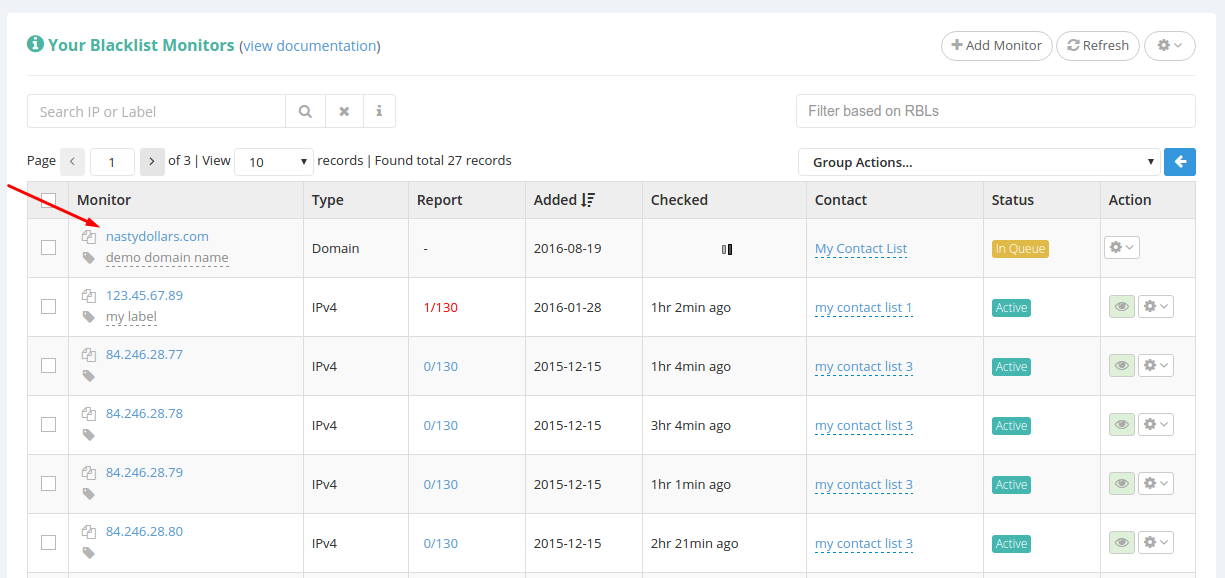 When done,  you can check its blacklist report.