In this article we're going to explain how to remove monitors from your Bulk Reports.
Begin by going to your Bulk Reports list, from your dashboard top menu:

Open up the desired Bulk Report that you wish to modify:
On the Bulk Report page, you'll notice an "Edit" action button at the top of the page. Click it: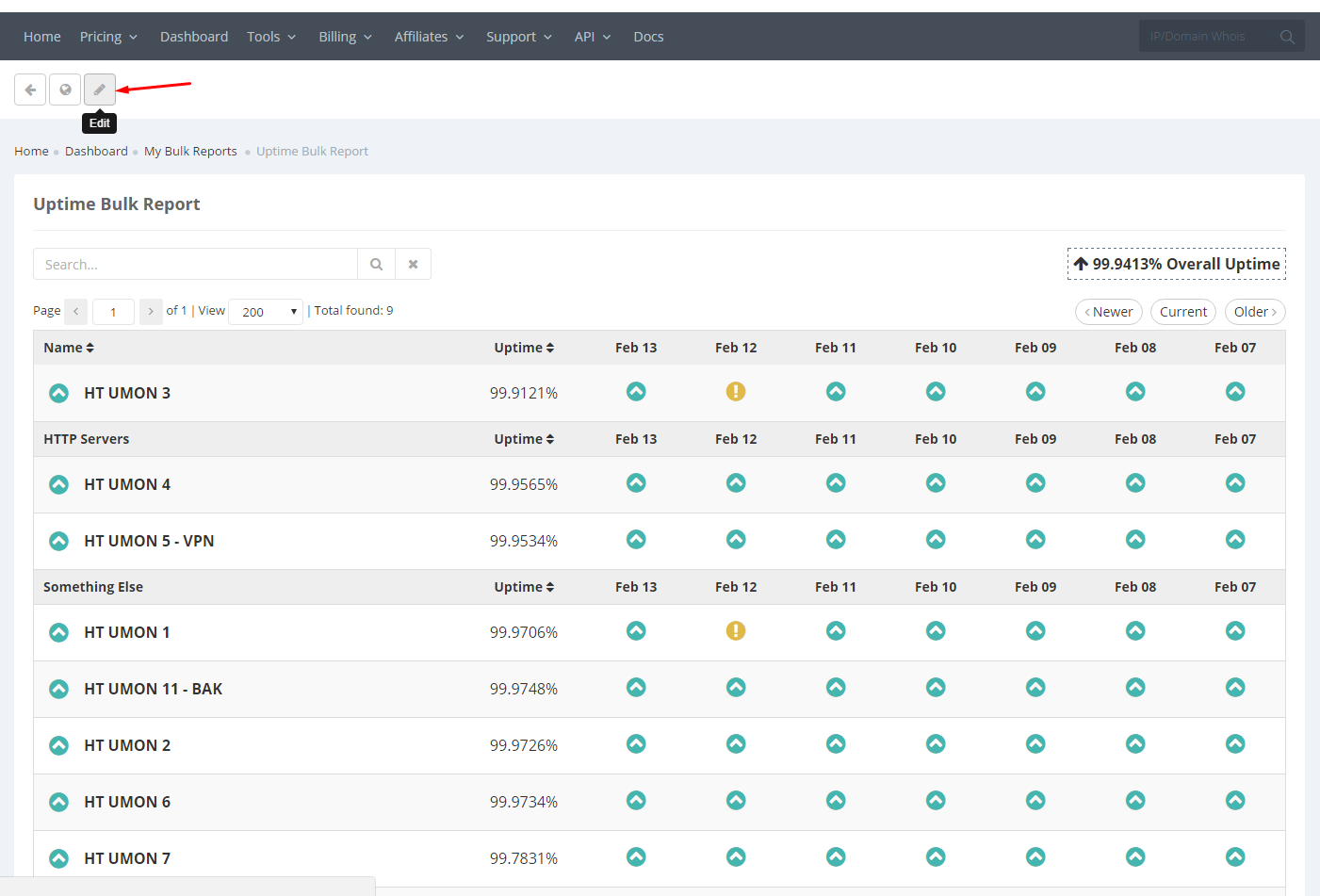 Now a "Remove" button will appear next to each monitor included in this Bulk Report: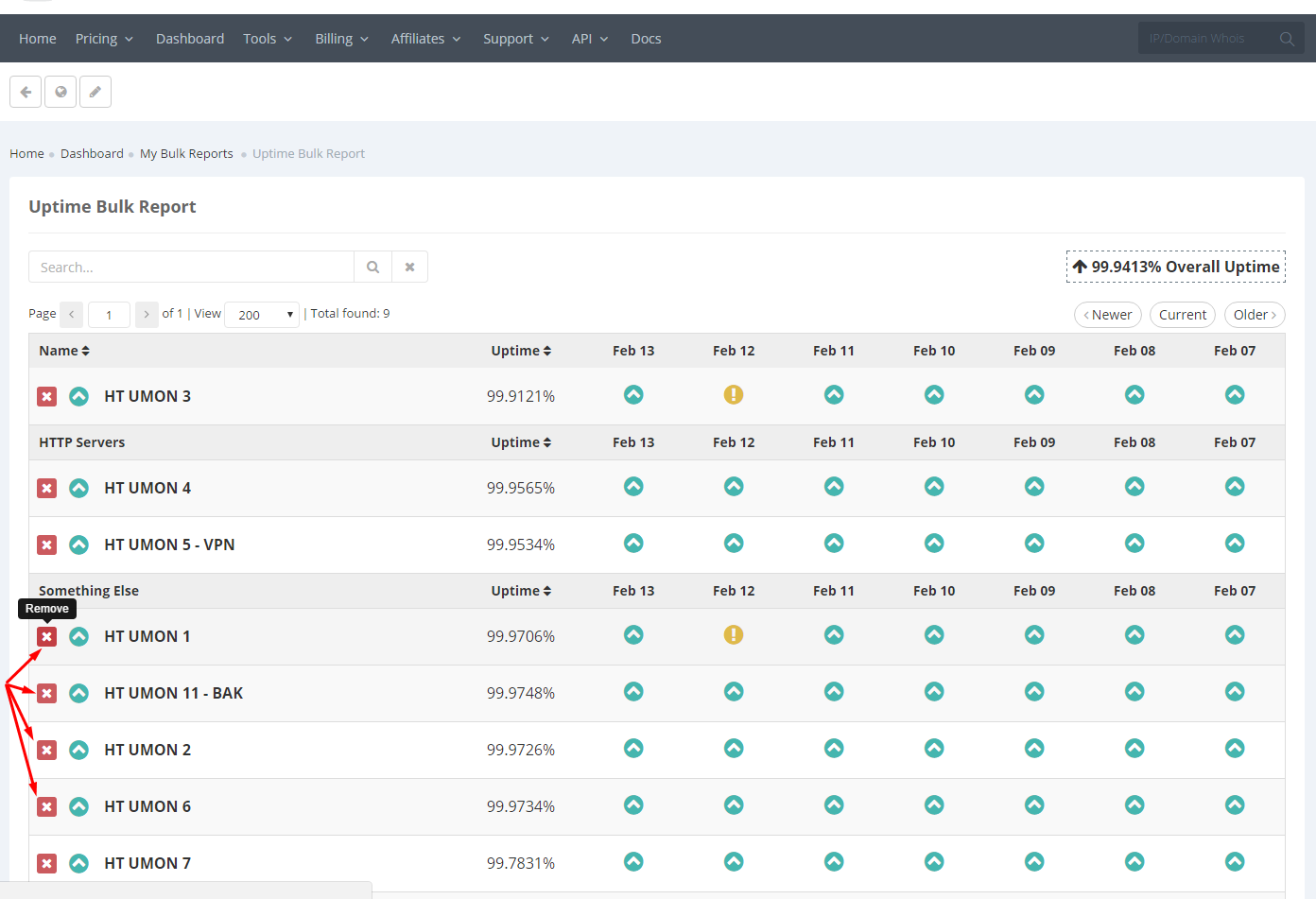 Once you're done removing the desired monitors, you can either reload the Bulk Report page or click the top "Edit" action button again in order to make the "Remove" buttons disappear.
Please note that this action does not remove the selected monitors from your account, just removes them from the specific Bulk Report that you are editing.