You can easily protect any of your status pages with a password, so only the people you share this password with can view the status page.
Start by going to your "Status Pages" dashboard from the top side menu in your client area:
Now, find the status page you wish to protect with a password, click the action menu link, and then click the "Password Protection" button: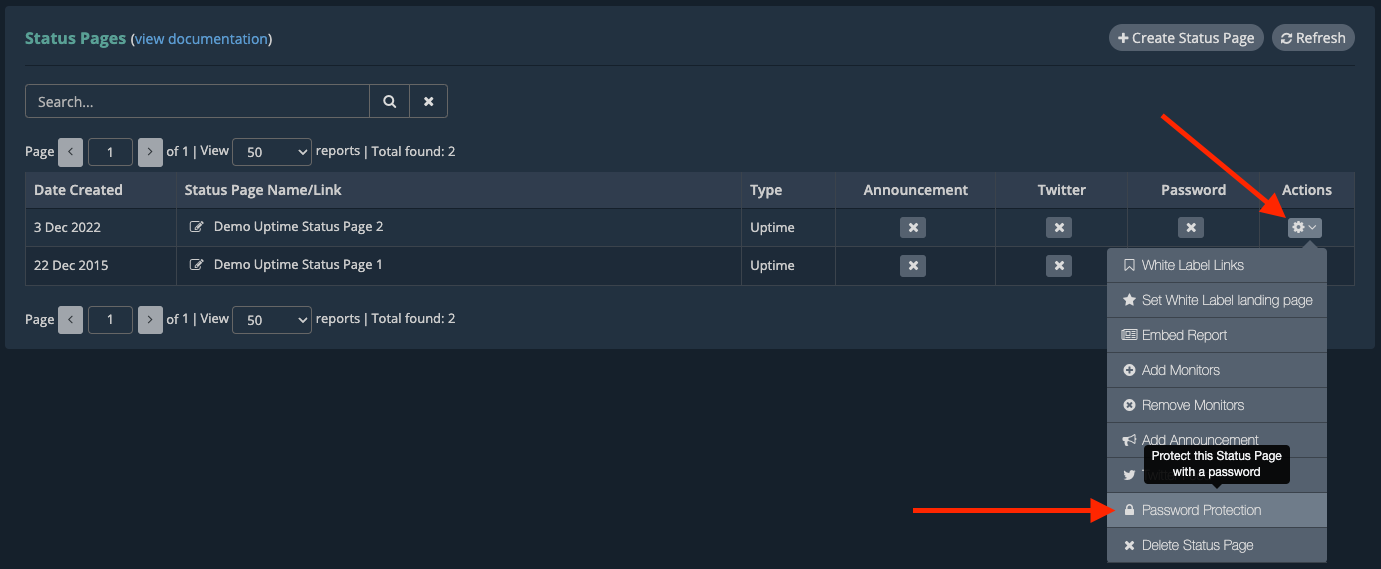 Type in the password in the pop-up modal, and then click on the "Save" button at the bottom: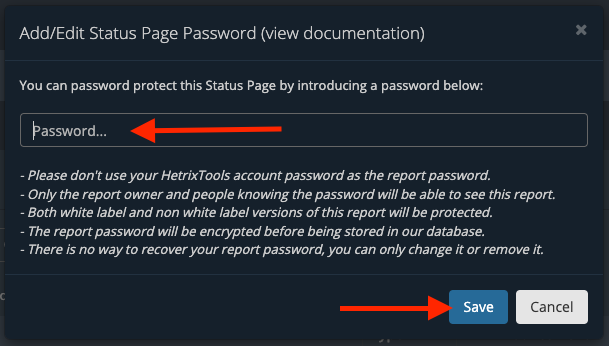 And that's it. Now your status page is protected by this password, and only you (the report owner) and anyone who knows the password can see the report data.
If you wish to remove your status page password, just follow the steps above and leave the password field empty.
Be sure to use a different password for your status page other than your HetrixTools account password.
If you have white label enabled, both white label and non-white label versions will be protected by this password.
We don't store these passwords in plain text. They are encrypted before being stored in our database.
You cannot recover your status page password if you forget it or lose it. You can only remove it or set a new one.
IMPORTANT: If the "Inherit Password Protection" setting is enabled in your account settings, any Blacklist and Uptime reports included in a password-protected status page will inherit the password protection from that status page. For more on this, please see:
https://docs.hetrixtools.com/inherit-password-protection/