In order to start receiving Telegram notifications from the HetrixTools platform, you will need to follow the steps below:
1. Open your Telegram application and search for the HetrixTools bot (username: hetrixtools_bot).
2. Start a conversation with the HetrixTools bot by clicking the "Start" button, or type "/start" in chat.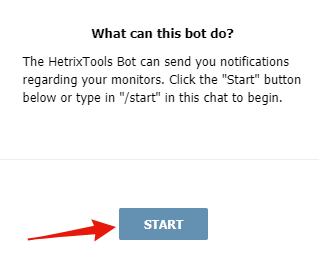 3. The HetrixTools bot will automatically reply by giving you the Chat ID that you need to paste in your Contact List.

4. Go to your Contact Lists on the HetrixTools website and paste it in the Chat ID under the Telegram tab.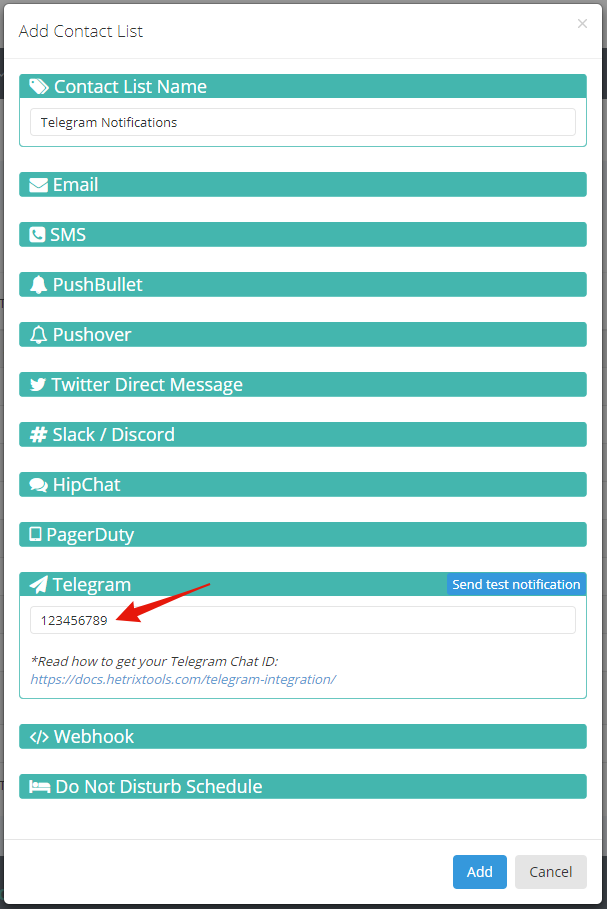 5. Save your Contact List and you're all done. The monitors which have this Contact List assigned to them will start sending notifications to your Telegram.
[Optional] Invite the HetrixTools bot into your Telegram group by following these simple steps:
6. In the HetrixTools bot chat window, click on the header of the conversation.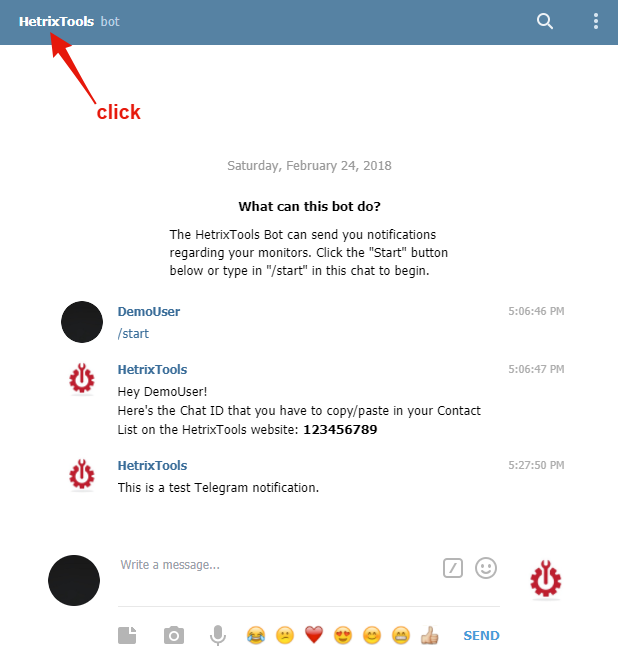 7. In the pop-up window that opens up, select to add the bot to your group.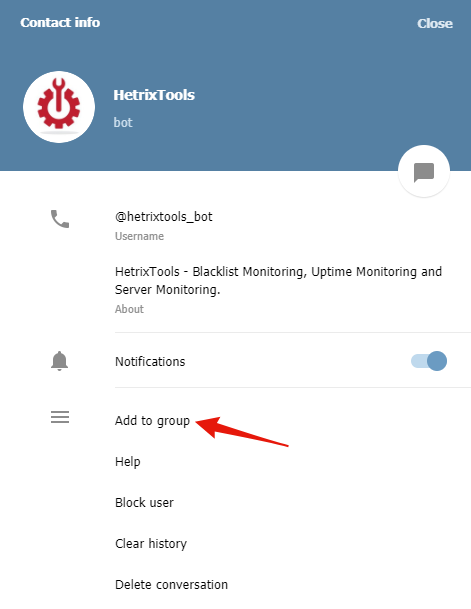 8. Once the HetrixTools bot is in your group, type "/start" in the chat, and our bot will give you the Chat ID you need to use in your Contact List.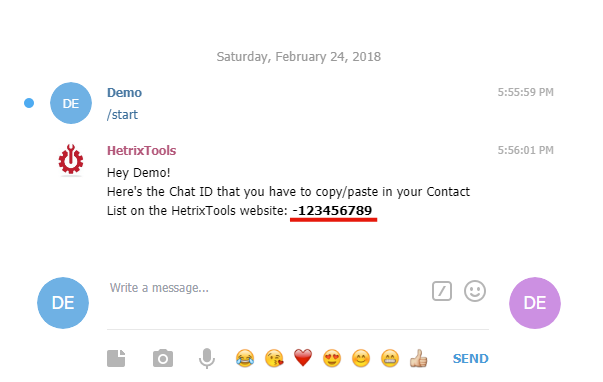 *Be sure to include the minus sign "-" when pasting the group Chat ID into your Contact List.
9. Use the group Chat ID in the same way as explained in Step 4 of this guide.