Initiating a manual blacklist check will immediately start processing all of your blacklist monitors.
Start by clicking the cogwheel button, and selecting the "Initiate On-Demand Check" link from the drop-down menu.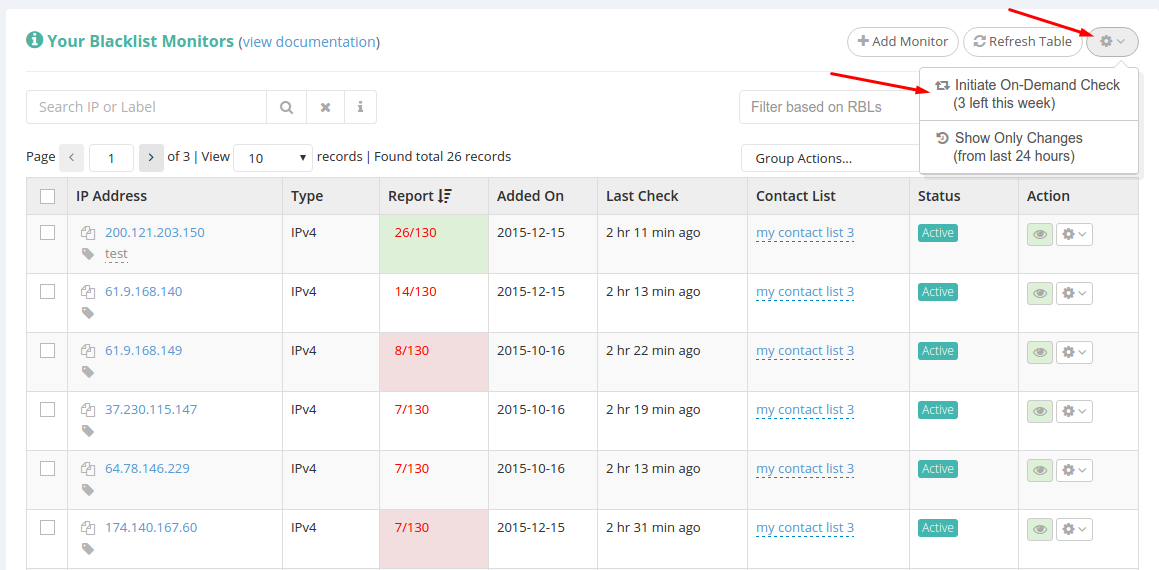 You will also be able to see there, at a quick glance, your remaining manual checks for the current week.
Once clicked, if you have spare manual checks left, all of your blacklist monitors will start processing.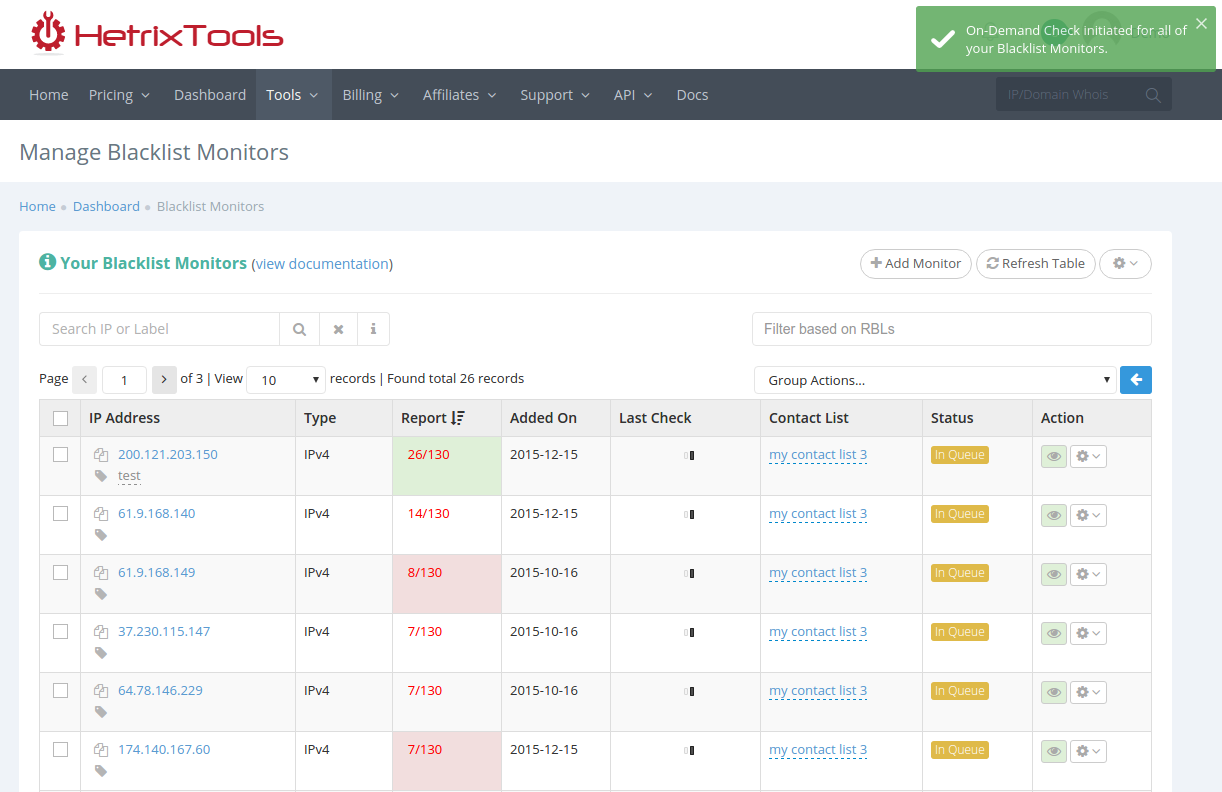 Depending on your blacklist monitoring package, you may have one or more manual checkups per week.
You can see how many manual checkups your package has on our blacklist monitoring pricing page:
https://hetrixtools.com/pricing/blacklist-monitor/
The number of manual checkups resets every week, on Monday 00:00 EST.
The unused number of manual checkups do not get transferred over into the next week.
How can I schedule my Blacklist Monitors to be checked at a certain time of the day using the manual checkup feature?
Let's say you're on the free package, which has automatic checkups every 24 hours. If you initiate the manual checkup at 6 p.m. today, for instance, then the automatic checkups will run every day at 6 p.m. after that (24 hours since your last checkup). This way you can easily decide at which time of the day your blacklist monitors get processed. Simply initiate once the manual checkup at that time of the day.