Accessing the blacklist monitor report for any of your IPs is done from the report link, next to your IP address in your blacklist monitors list.

The report page itself is quite simple and easy to understand.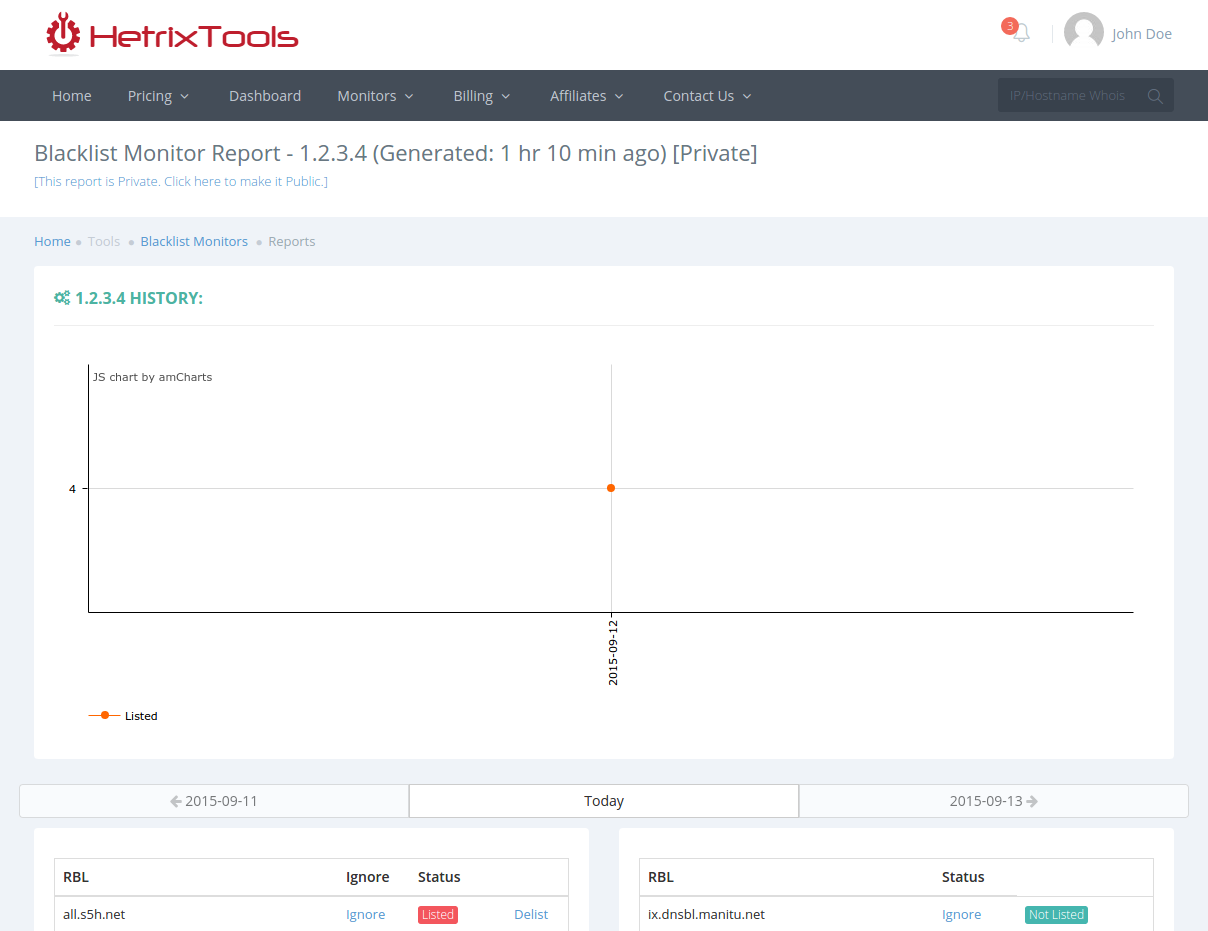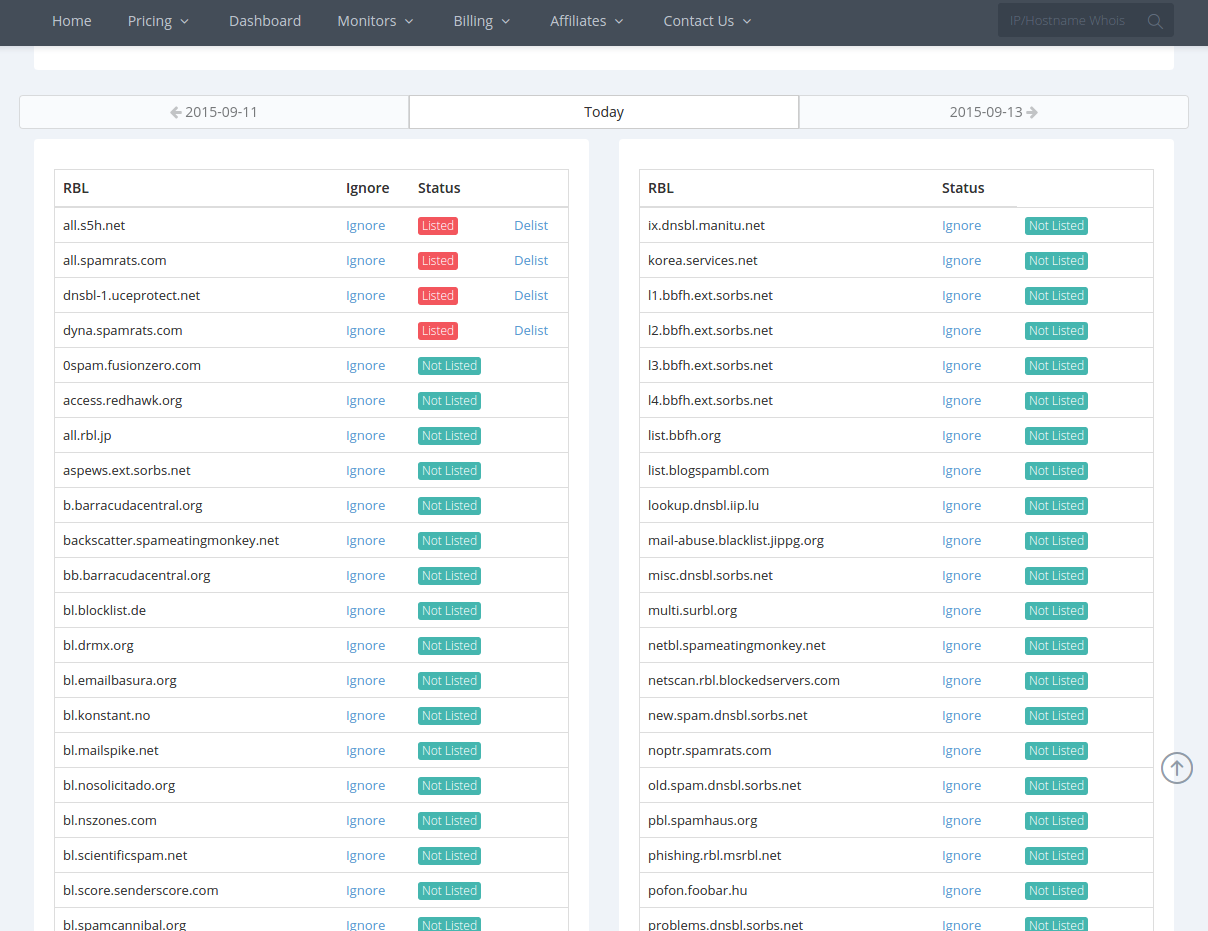 You have a history graph, showing on how many blacklists your IP has been in the past. Worth mentioning here is that if you click the small bubble for any day, you'll be taken to the blacklist report for that particular day.
Below the graph you'll find the day navigation. You can go backwards or forwards through the days, and see the status of your IP on that particular day.
Below the day navigation you'll find the list of blacklists. On top are the blacklists that your IP is listed on. Along with this list we provide delisting links, for each blacklist that your IP is listed on.
When you navigate on any particular day from your blacklist monitor report, you will be able to see the blacklists your IP was listed on on that day.
You can also ignore any certain blacklist from your report page, but we'll talk more about this in the next chapter of our documentation.