You can easily view the recent changes in any of your blacklist monitors, from the "View Change History" button on your report pages.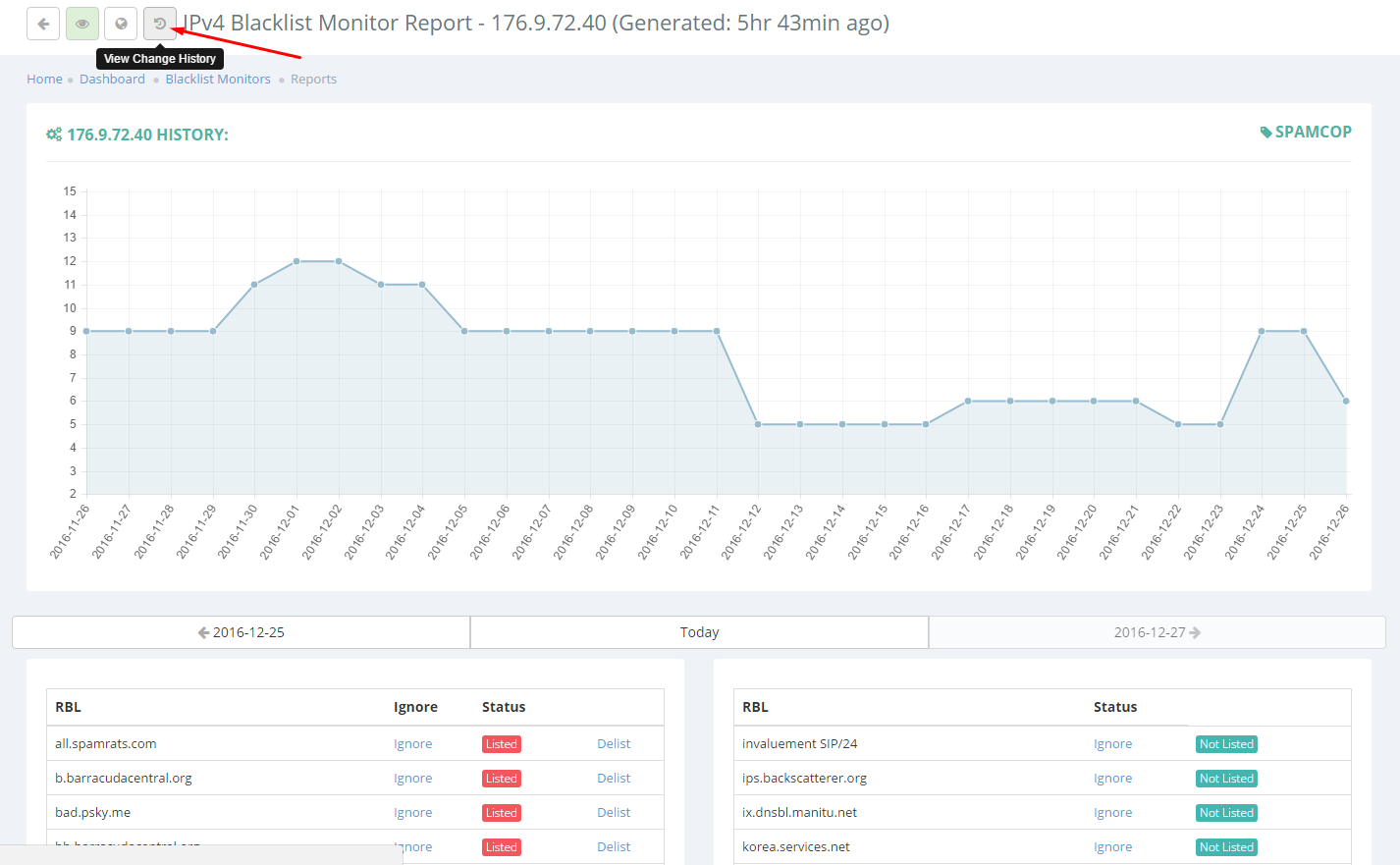 This will open up all recent blacklistings and delistings related to this particular blacklist monitor which you're viewing.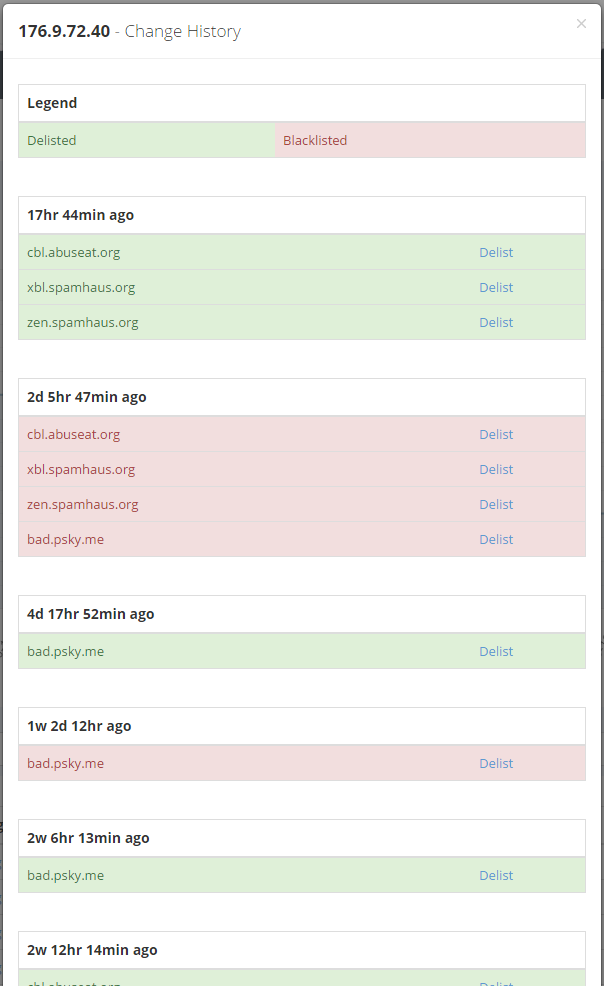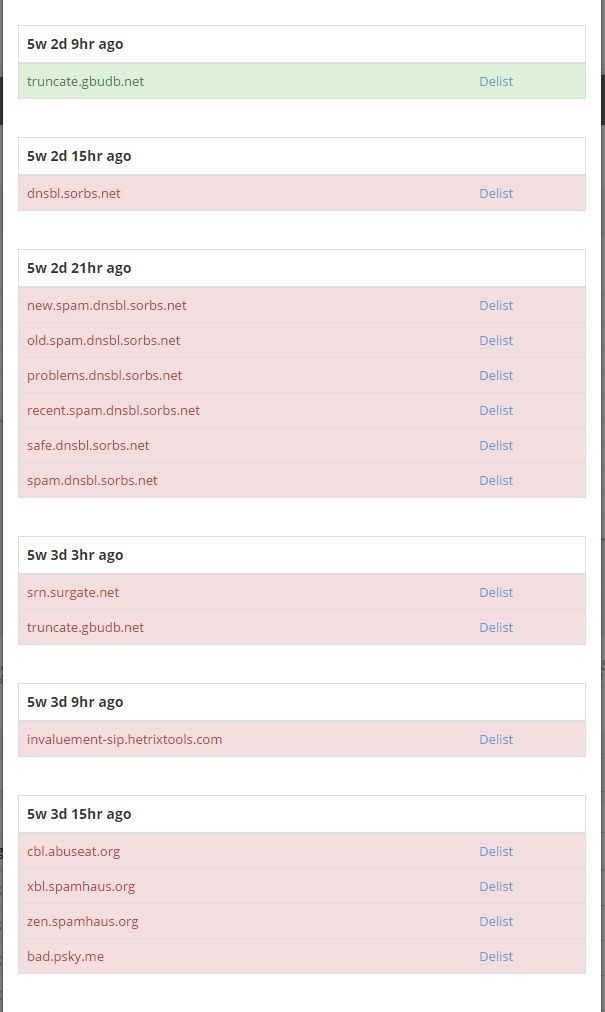 The history is neatly organized by date, in a descending order, and color coated for an immediate 'at a glance' understanding of the contained data.
Both the recently delisted and recently blacklisted records will contain the 'Delist' links, so you can easily check their status right on the RBL's website.
This nifty little feature should help you get a better overall idea of what has been recently going on with your blacklist monitor, without having to browse through countless history pages in your blacklist reports.