Using the HetrixTools Server Monitoring Agent you will be able to constantly monitor the resource usage of your VPS or dedicated server, and you can even set custom warning levels in order to get alerted if the resource usage gets too high.
You will have everything neatly organized for each Server Monitoring Agent that you deploy.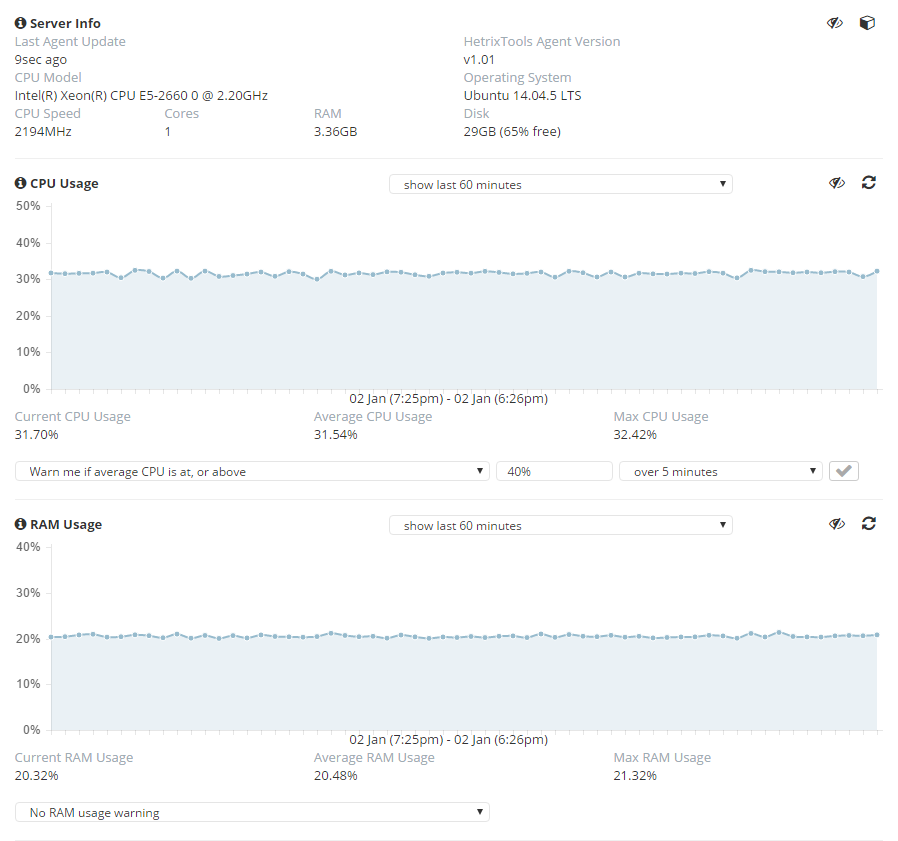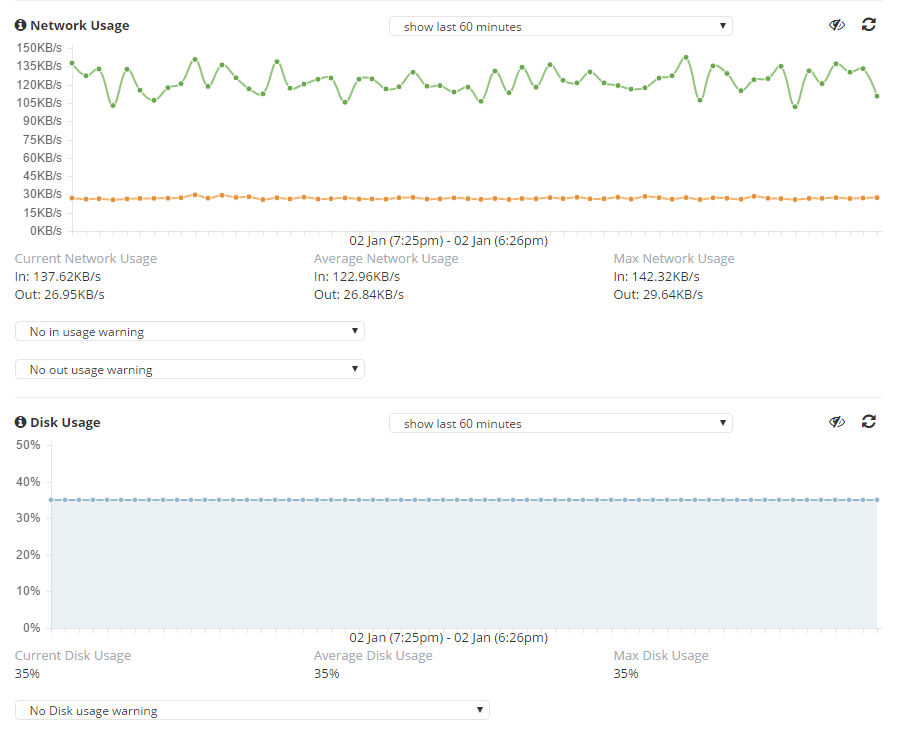 And, if you wish, you can display this info in your public Uptime Reports, as well, for your users and clients to see.
Our Server Monitoring service is part of the Uptime Monitoring product. It is not an independent (standalone) product.
The way we've made it work is that you can attach a Server Monitor to any of your Uptime Monitors.
In order to get started, be sure to view our documentation article on how to install the Server Monitoring Agent:
http://docs.hetrixtools.com/install-the-hetrixtools-server-monitor-agent/