Every time a sub-account logs in, it will be logged directly into its master account.
However, the team member can always switch back and forth to his own account, at any time, from the username drop-down menu.

One click and the team member is in his own account now.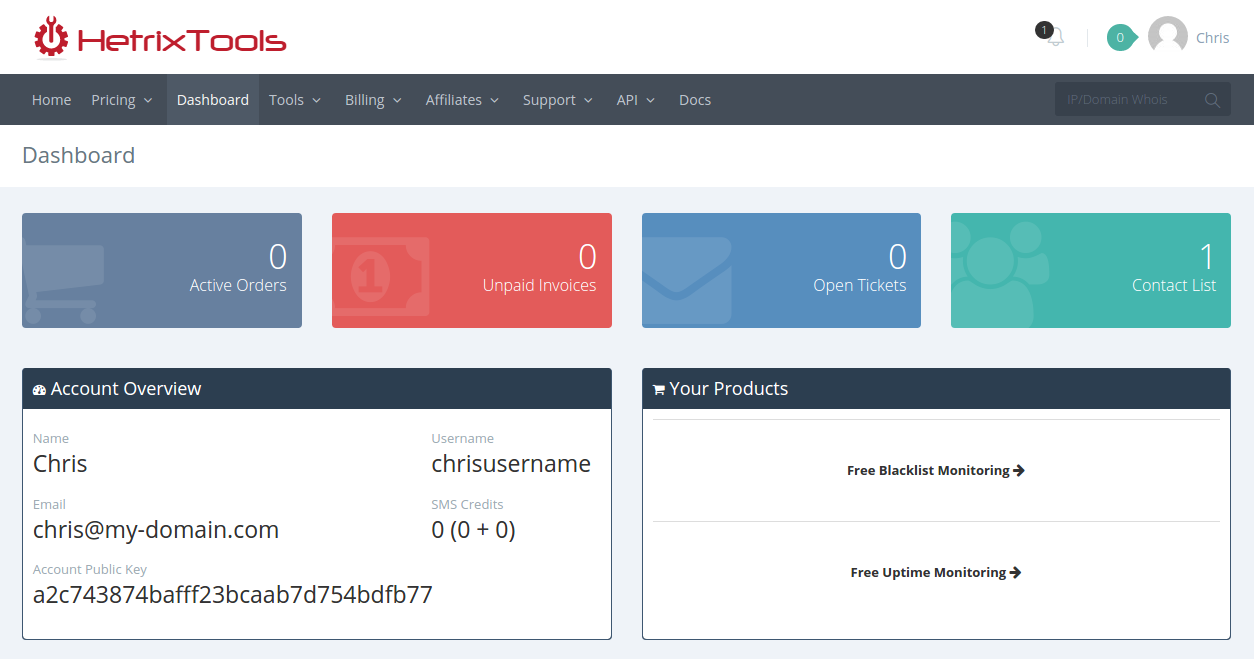 Team member accounts will always be basic HetrixTools accounts (fully functional though), regardless of the master account's paid package.
Now, to switch back to managing the master account, the procedure is exactly the same.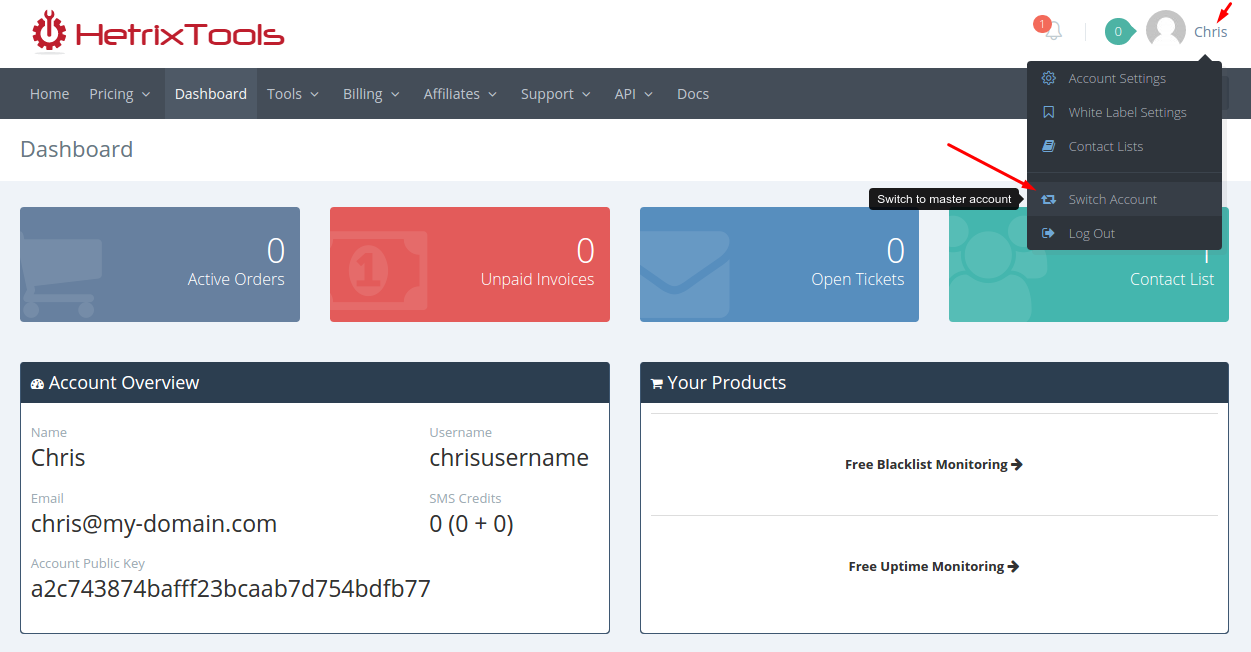 One click and we're back into the master account.
The team member can change their name/email in their own sub-account settings, they can even add their own monitors, etc., since it's a fully functional HetrixTools basic account.