This small feature will show only the Blacklisted monitors from your Blacklist Monitors list.
To enable it, simply go to the cogwheel, and click "Show Only Blacklisted":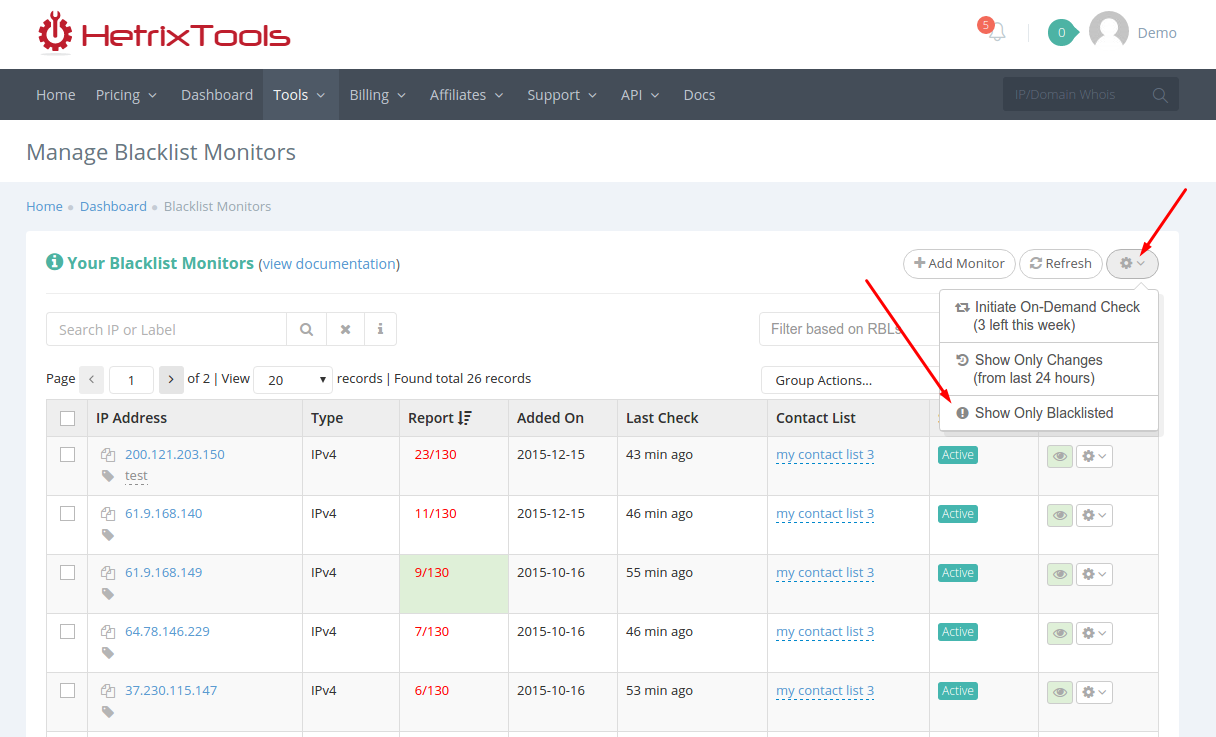 When clicked, it will filter out all of the clean blacklist monitors, and just show you the blacklisted ones.
It's fully compatible with all of the other features from the Blacklist Monitors page, such as search, or filter based on RBLs, etc.; which means you can easily search only through your blacklisted IPs if you wish to do so.
If/when you want to go back to showing all of the records again, simply reload the page, or click the cogwheel, and select "Show All Records":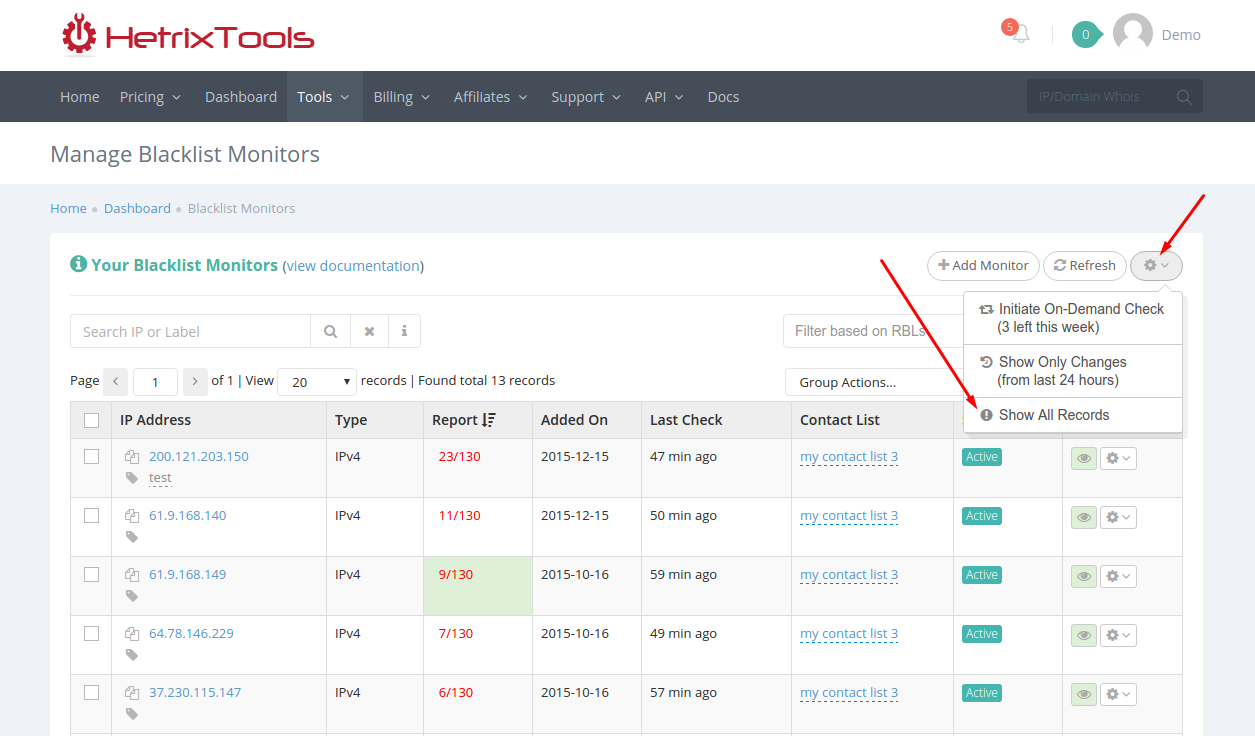 This feature can come in handy when you want to work with  just your blacklisted monitors, getting all of your clean IPs out of the way.
You can also use it for when you wish to quickly create a Bulk Report that contains all of your blacklisted IPs. Just click the "Show Only Blacklisted", and then select all monitors to create a new Bulk Report: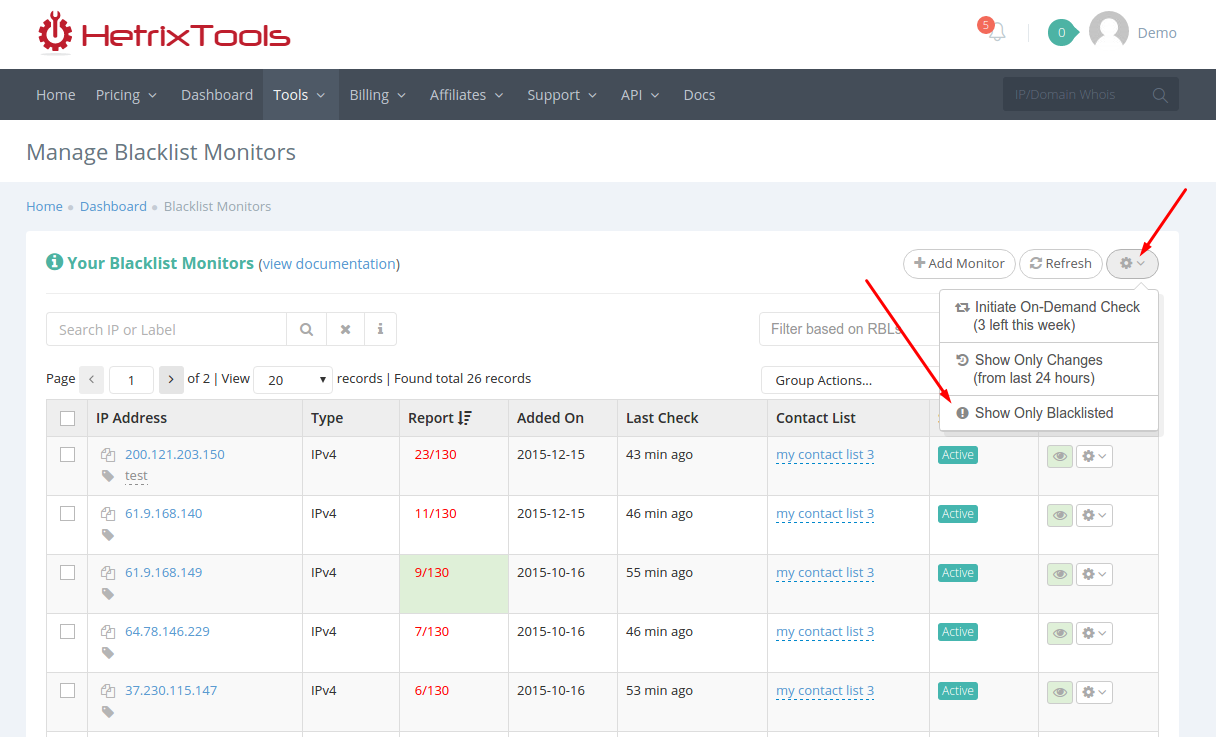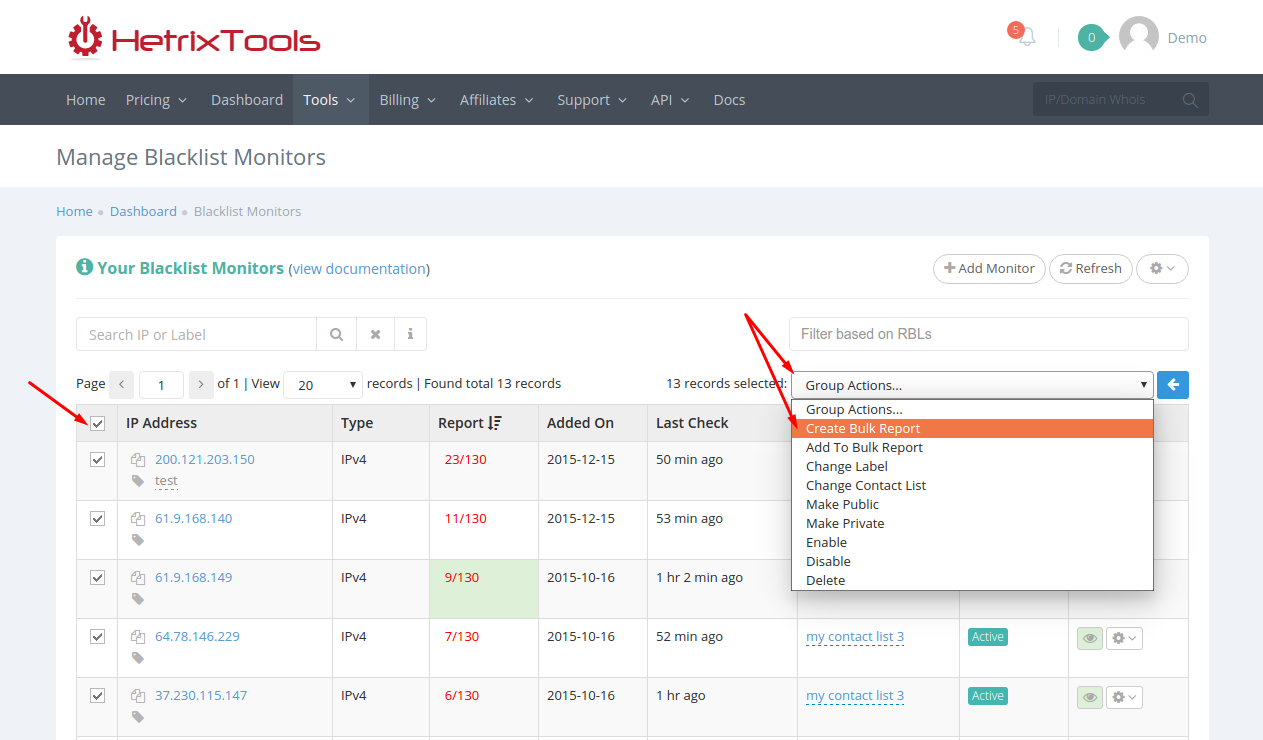 It's as simple as that. Now you've got a Bulk Report that contains all of your blacklisted IPs, ready to be handed out to your colleagues or freelancer so they can begin working on it.