[June 15, 2021]
We're introducing the ability to set your scheduled maintenance windows as recurring.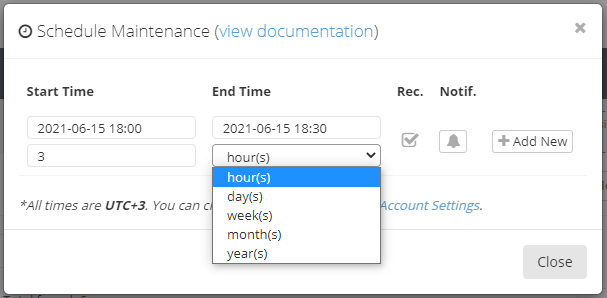 This will allow you to schedule a maintenance window once, and have it repeat every X hours, days, weeks, months, or years, as needed to fit your needs.
It will come in handy for the users that perform maintenances on a regular basis on their websites or servers, and would save these users the trouble of always scheduling individual maintenances in advance, for every maintenance they'll ever perform. Now, you'll only have to schedule the recurring maintenance once, and it'll repeat every scheduled time when you perform your website or server maintenance.
For more info on how to schedule a recurring maintenance window, please see:
https://docs.hetrixtools.com/schedule-recurring-maintenance/