You can add an announcement on top of any of your Status Page, so you can quickly and efficiently communicate critical status updates to your users who are browsing your Bulk Report.
This feature is mostly useful for Uptime Status Page which are used as status pages for your users, but you can also set an announcement on your Blacklist Status Page just as well.
To begin, simply go to your Status Pages dashboard in your client area.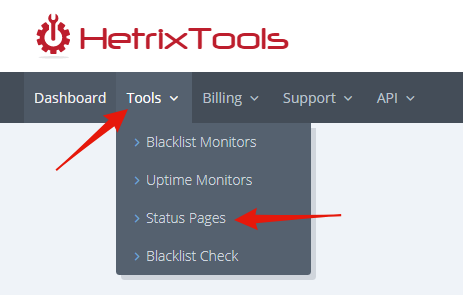 Then locate the Status Page that you wish to add the announcement to, and select "Add Announcement" from the "Actions" drop-down menu.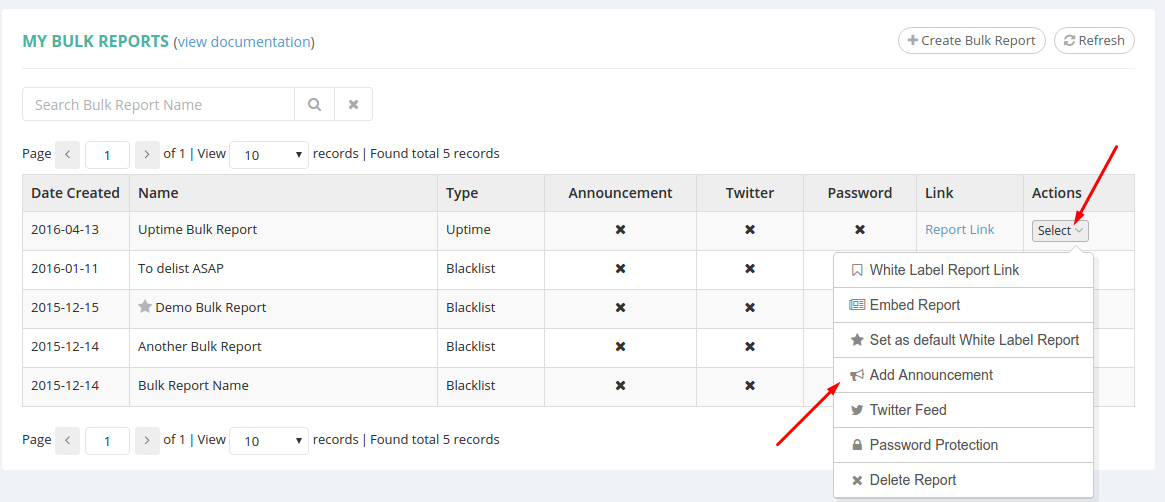 A pop-up window will appear where you can configure your announcement.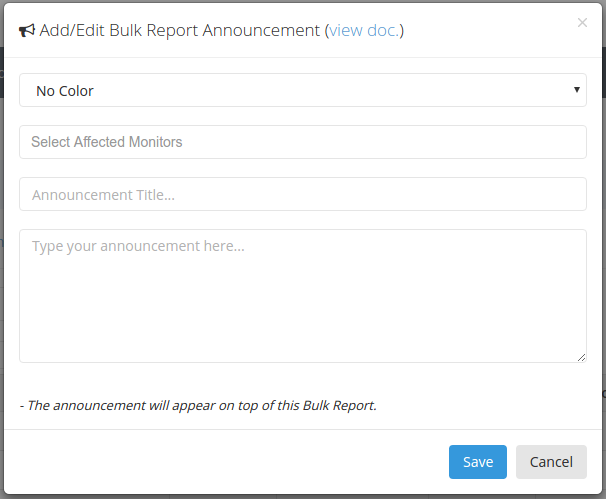 The first field will represent the color and icon of your announcement. Use this to indicate the state of your announcement. Example: if this is an Uptime Bulk Report announcement and one of your servers is down, you could use the 'Critical Update' state, which would give a red background to your announcement, as to indicate the gravity of the situation to your users.
The second field can be used to select some/all monitors from this Bulk Report that are affected by this announcement. Taking the same example as above, you can select here the server which is currently down. Selecting monitors here will give them the same background color as the announcement, so your users will know the announcement is specifically targeting these selected monitors.
The announcement title is pretty self explanatory. This will be the first line of your announcement, in big bold letters, right next to the announcement icon.
The announcement message will represent your announcement itself. You can write anything here for your users to see.
Here's how the example given above would look like: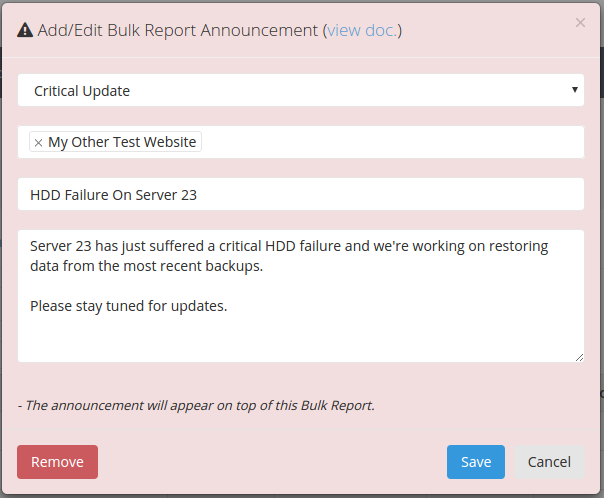 And here's how the Uptime Bulk Report would look: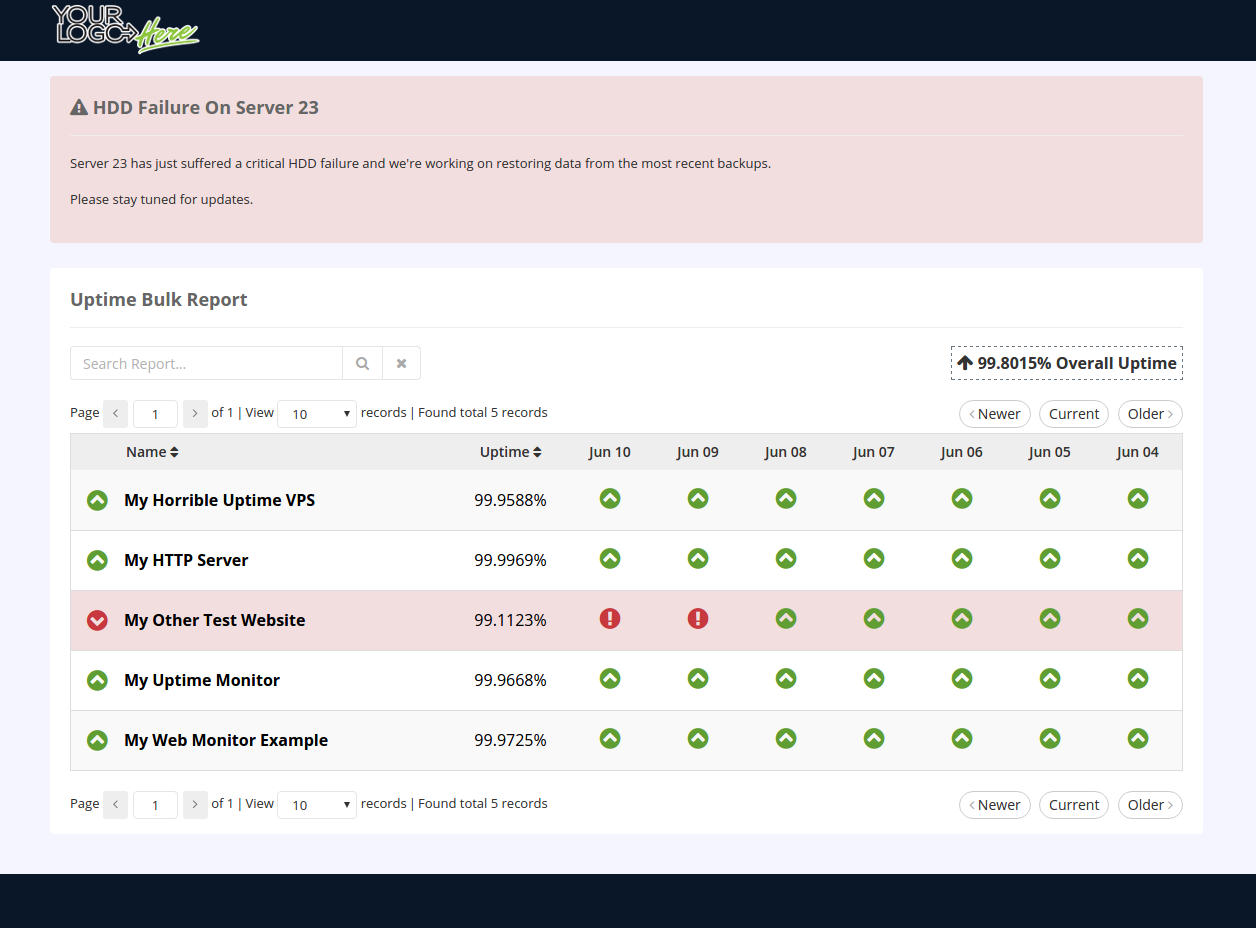 You can even be extra creative with it and post times/dates and new updates to your announcement, like so: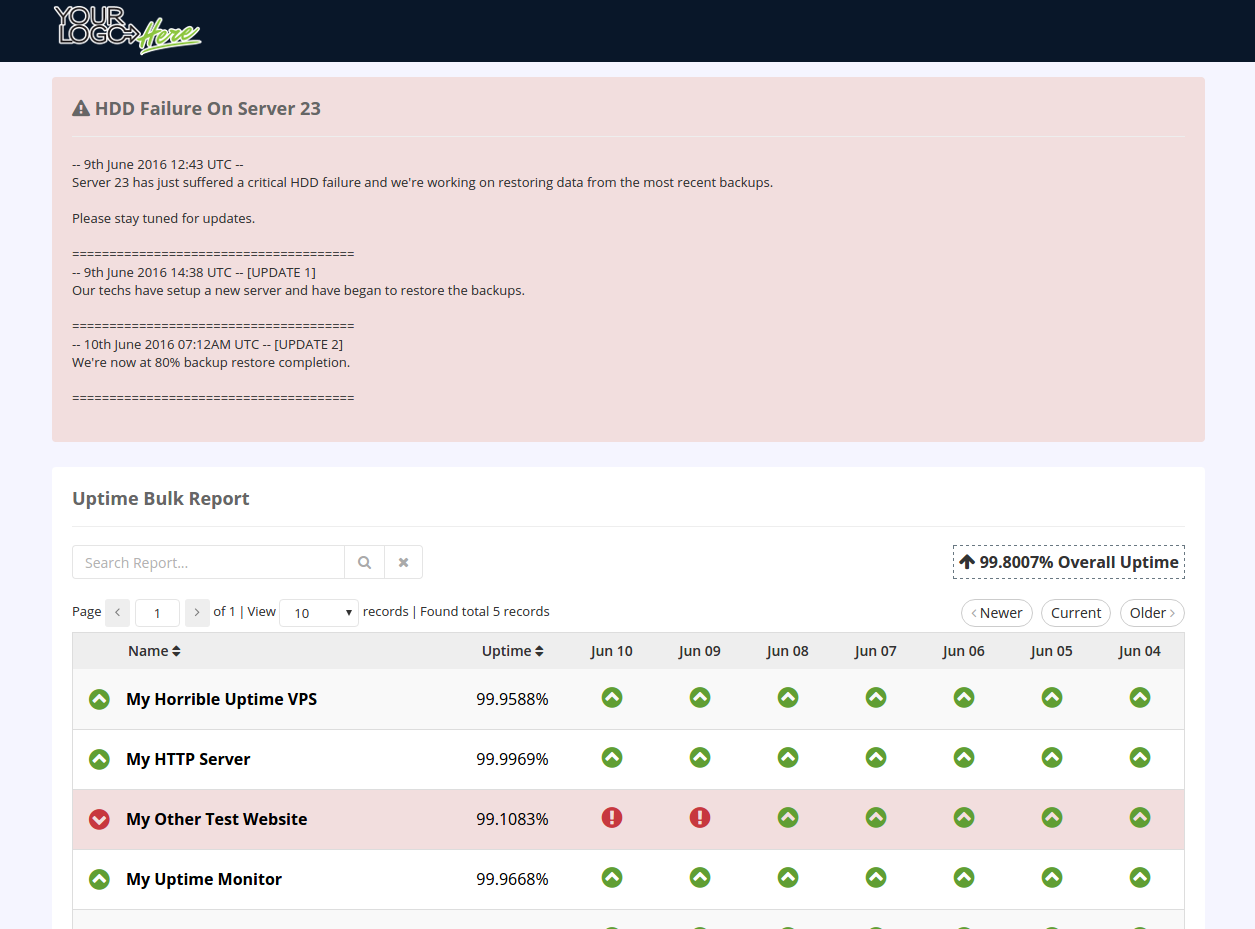 Please note that there is no markup language for these announcements. You can post links in the announcement, as text, and they will be automatically phrased as links when displayed in the announcement on your Bulk Report.