Your Account Credit has two usages:
You can manually use it to pay any of your unpaid invoices (except invoices for adding more funds to your Account Credit. Those cannot be paid with Account Credit, as it would be redundant). To learn how to manually pay an invoice with Account Credit, please read this article: https://docs.hetrixtools.com/paying-an-invoice-with-account-credit/
Our system will use it to automatically pay any of your unpaid invoices (except invoices for adding more funds to your Account Credit). This is done once every day, when all other billing tasks are run by the system. If you wish to disable automatic payments for your unpaid invoices out of your Account Credit, please contact our billing department in order to have this feature removed from your account.
You can check your current Account Credit in your account dashboard: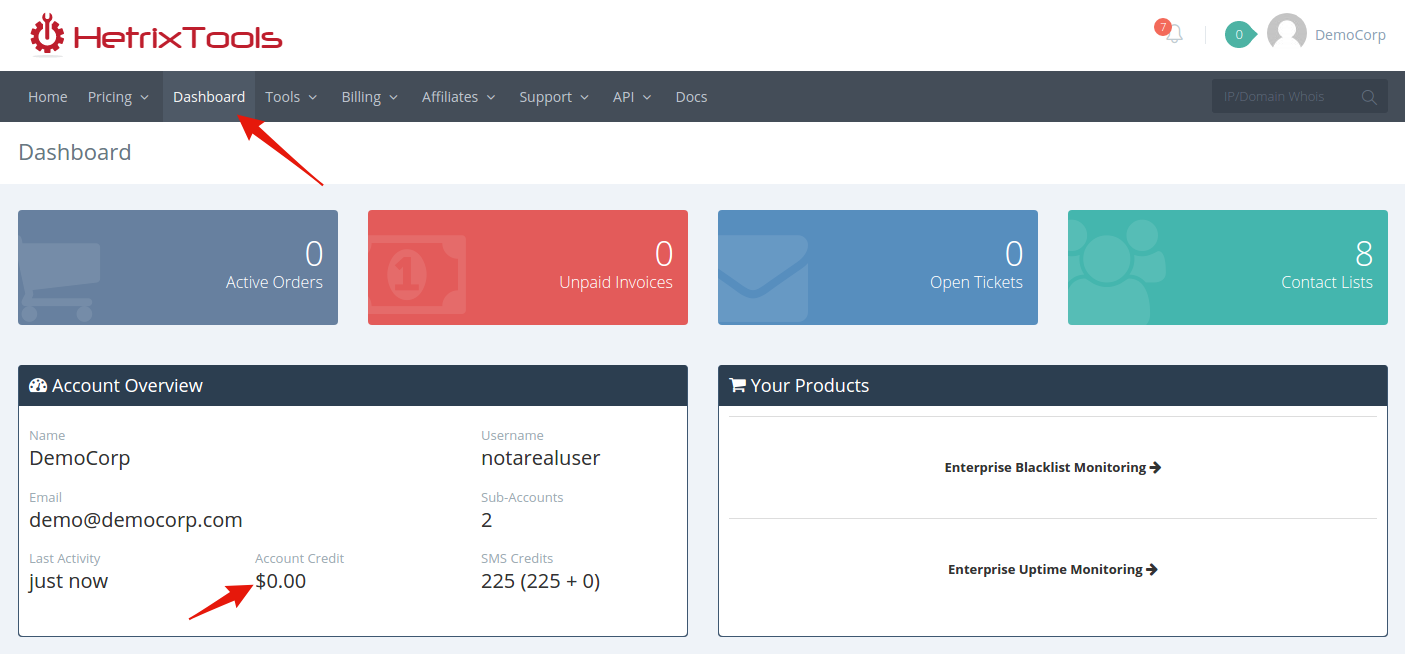 Adding more funds to your Account Credit is very simple. Just click on your account credit to open the "Add Funds" modal: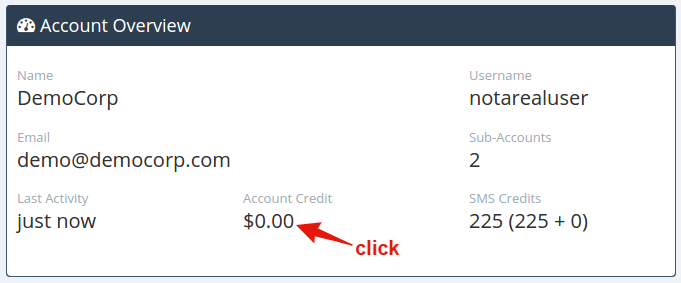 Then, simply input the desired amount to add to your Account Credit, and then click the "Place Order" button:

Other ways of obtaining funds in your Account Credit are:
Sometimes an Invoice may get multiple payments (for instance, you do a manual payment on an invoice that will later on receive a subscription payment). In such cases, the extra funds overpaid for that Invoice will go into your Account Credit.
You can withdraw your affiliate commission directly to your Account Credit, so you can use it to pay for your invoices. To do so, please open a support ticket for our billing department.
We may have certain promotions/campaigns/contests that will reward Account Credit funds for you to use as you wish at any later date.
Please note:
Your Account Credit cannot be withdrawn under any circumstances. It is only to be used for paying invoices on our platform.
The Account Credit is non-transferable, meaning you cannot send/receive Account Credits to/from other HetrixTools users.
Any deposits made to your Account Credit are non-refundable.
The Account Credit will never expire. It will remain in your account until used.