[March 8, 2017]
This new feature is extremely useful and could save you a lot of time when managing your Blacklist Monitors.
It basically allows you to save as a bookmark any searching and filtering that you've done in your Blacklist Monitors dashboard, so you can easily access different views of your monitors with just a click of a button.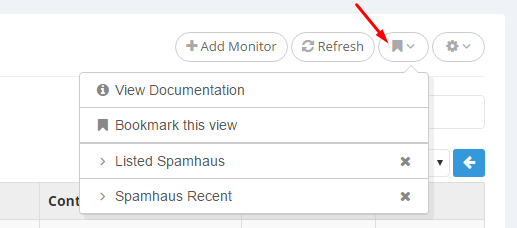 Be sure to read the full documentation article:
https://docs.hetrixtools.com/bookmarks/
If you're experiencing any issues with this feature, please open a support ticket on our website and let us know about it.