[July 12, 2016]
Starting with version 0.9.38, you can assign categories to your Uptime Monitors. These categories are automatically used by our system to group up the reports within your Bulk Reports.
A quick glance on how these categories look like in a Bulk Report: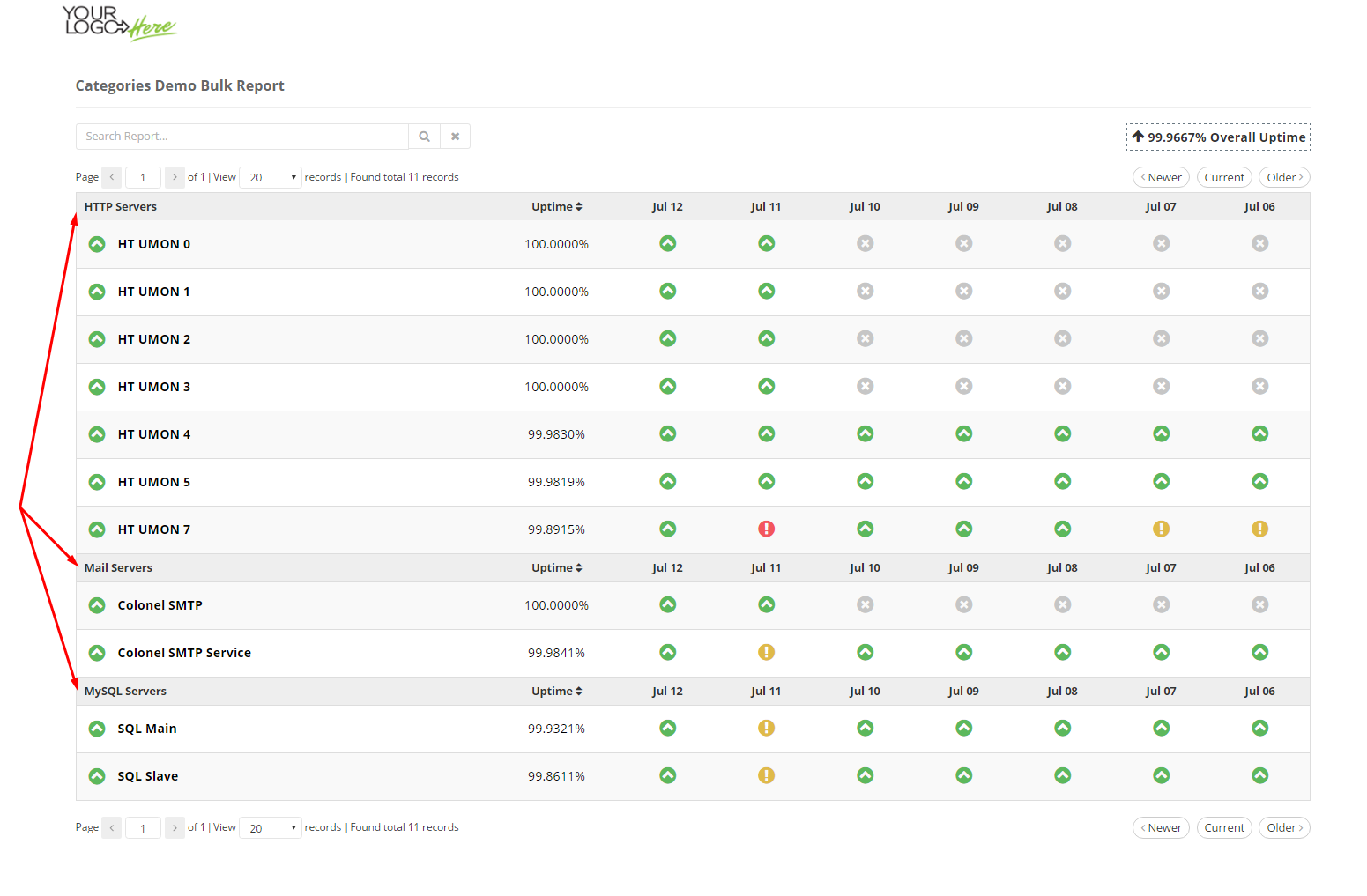 This feature comes in handy especially when you're using the Bulk Report as an Uptime Status page for your network, and you wish to group up different types of servers or monitors to make it easier for your clients when viewing your network status.
The full documentation article on this feature can be found here:
https://docs.hetrixtools.com/categories/
If you're experiencing any issues with this feature, please open a support ticket on our website.