The Live Detected Outages is a widget found on your dashboard and on the main website on the Uptime Monitoring product page.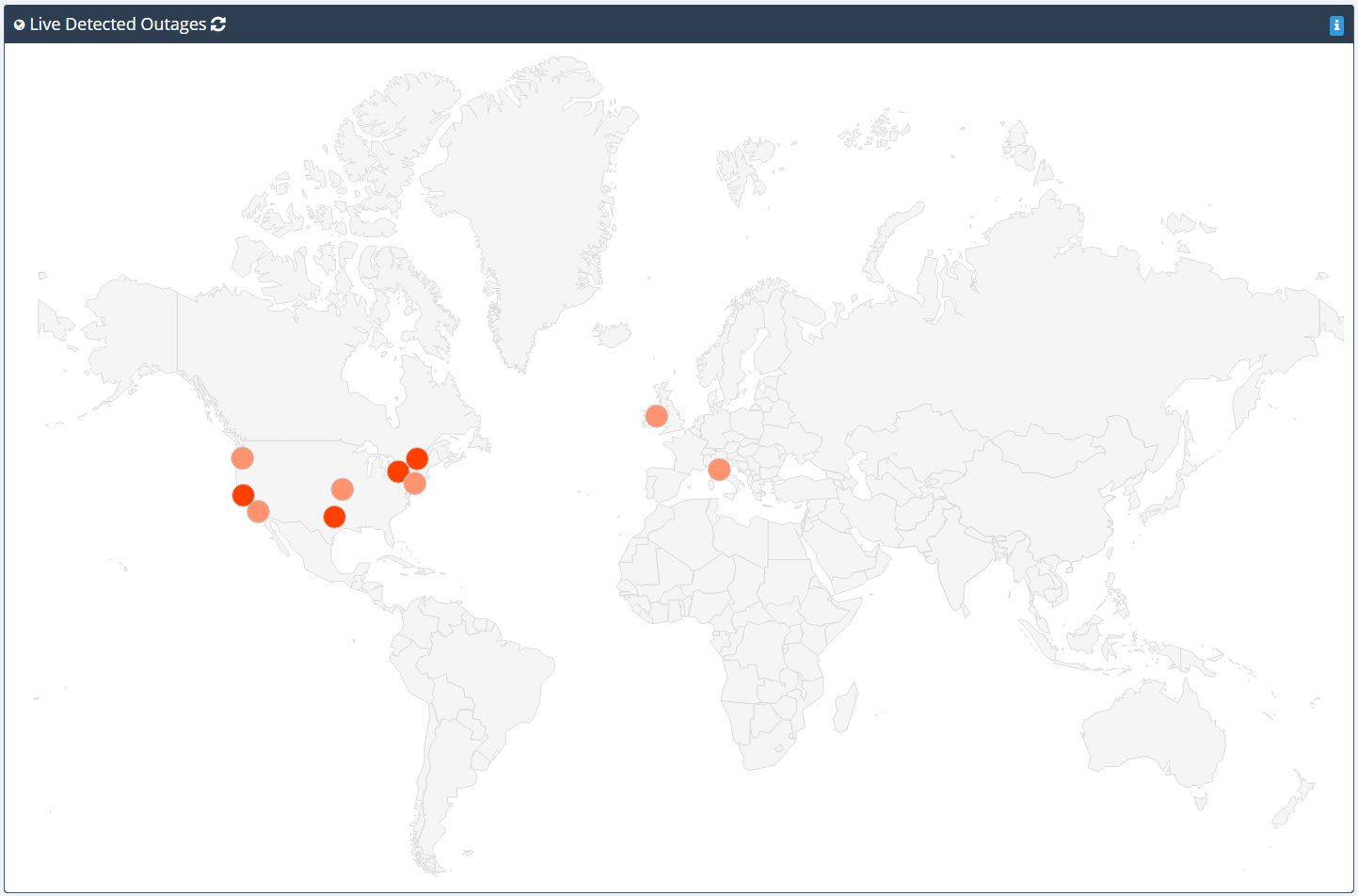 What this widget does is to display, in real time, all of the current outages which are detected by our system. This widget is not account specific, so it contains data from all of our uptime monitors.
In order to fully respect our clients' privacy, this widget will only display the City of the monitored targets which are currently offline.
You can hover over the orange dots to see how many outages are occurring in each displayed location. The more outages per location, the more intense the color orange is for that particular location.
The widget will automatically refresh its data every few seconds, however you can trigger a manual refresh at any time from the refresh button, found on the top of the widget.

One or more of my uptime monitors are offline, but I cannot find them on your Live Detected Outages map, why is that?
Our system will try to find the City that your uptime monitors are located in, based on a GeoIP database, however it is possible that our system will not be able to get the location needed for one or more of your uptime monitors, in which case that monitor will not appear on the Live Detected Outages map. Please note that our system's inability to find the geolocation of your uptime monitor has absolutely no impact, except for not being able to show it on the Live Detected Outages map.