You'll occasionally receive account notifications which are neatly stacked and displayed when you visit your account area.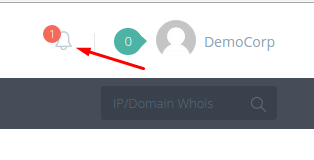 Opening the notifications will automatically mark them all as read. The notifications that are new (as in the ones you haven't seen before) are marked with a different background color, compared to the older notifications which you've read before. Certain notifications will link to some other pages on our website.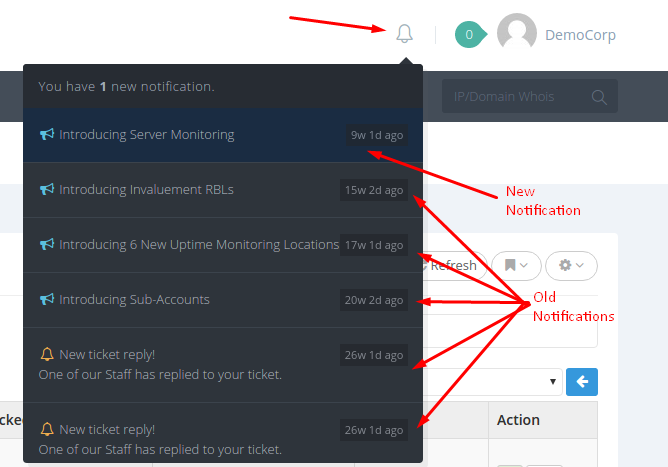 Notifications will stack up, chronologically, up to a maximum of 20 of your most recent ones.
Furthermore, from the top notification area you can quickly keep track of your open tickets and quickly open a new ticket if you need to.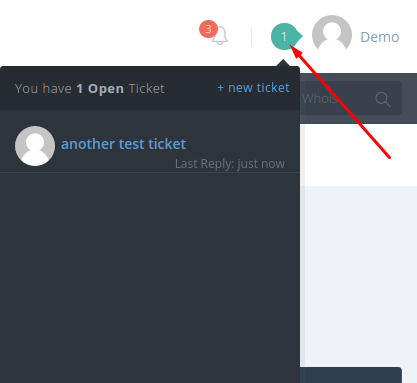 It will always display all of your open tickets, ordered chronologically descending, along with the avatar of your most recent one in order to be able to reply to it.