You can easily write down any reasons that may have caused your downtimes by using our 'Downtime Notes' feature.
This way, if you've got public Uptime Reports or a Public Uptime Status Page, you can let your clients know the reasons behind your latest downtimes.
To get started, go to your Uptime Monitors dashboard in your client area: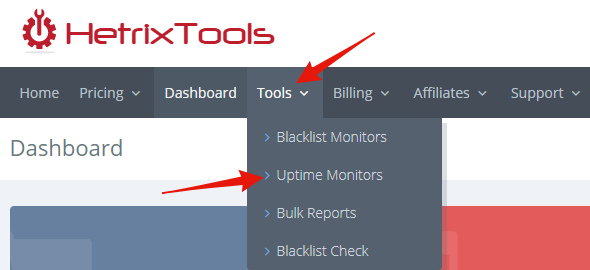 In here, locate the Uptime Monitor that you wish to add a Downtime Note to, and click on its Uptime Report link:

On the Uptime Report page, locate the downtime you wish to add the note to, and click on the 'bullhorn' icon:

Write down your Downtime Note and then click on the 'Save' button:

Once saved, this specific downtime will have this note attached to it:

You can then edit or remove this Downtime Note by clicking the 'Edit' link on the top right side of the note:
By using the 'Downtime Notes' feature on your Public Uptime Reports you can keep your clients informed of your planned and unplanned downtimes.
You can also use 'Downtime Notes' on your Private Uptime Reports to keep a private record of your past downtimes and the reasons that had caused those downtimes.
Please note:
If your Uptime Report is public then the Downtime Notes from that report will be public as well
Downtime Notes supports some Markdown text formatting.
Multiple lines of text are accepted on your Downtime Notes.