You can quickly and easily see your Package Limits in your account Dashboard.
Start by navigating to your Dashboard from the top menu:

Locate the "Your Products" panel inside your Dashboard: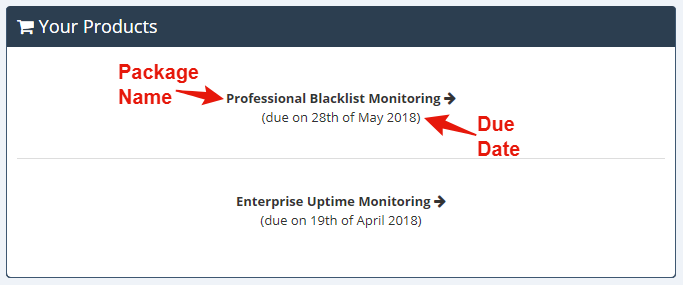 Here you can see both your Blacklist Monitoring and Uptime Monitoring packages that your account is currently on, and in case these aren't the Free package, their due dates, as well.
Clicking on any of the Package Names in this panel will open up the Package Limits and details: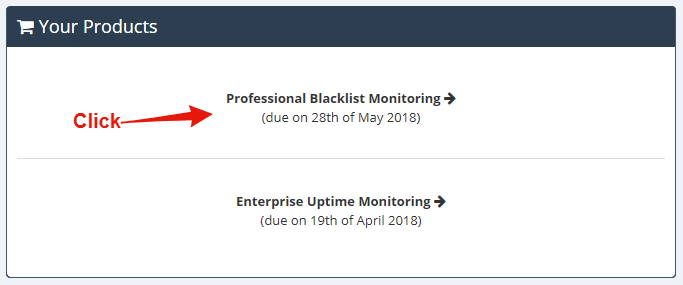 We've clicked on the Blacklist Monitoring package, so a new panel will open up containing the Blacklist Monitoring package limits: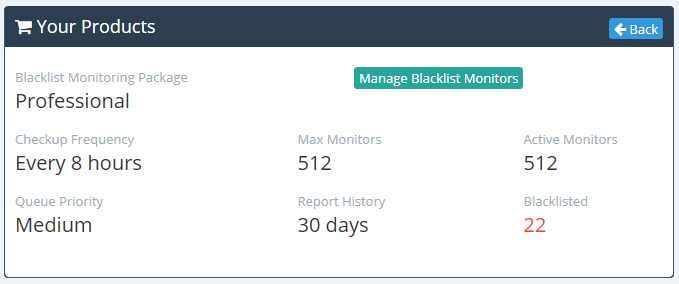 In here you can see how many active monitors you currently have in your account, and how many monitors you can have total, based on which package you are on.