You have the option to configure your header to be either Fixed or not for your White Label Reports.
A fixed header will stick to the top when you scroll up or down within your white label reports.
The default value for the account is "disabled", meaning the header will not stick to the top in your reports.
You can change this setting in your Account Settings, under the Reports tab: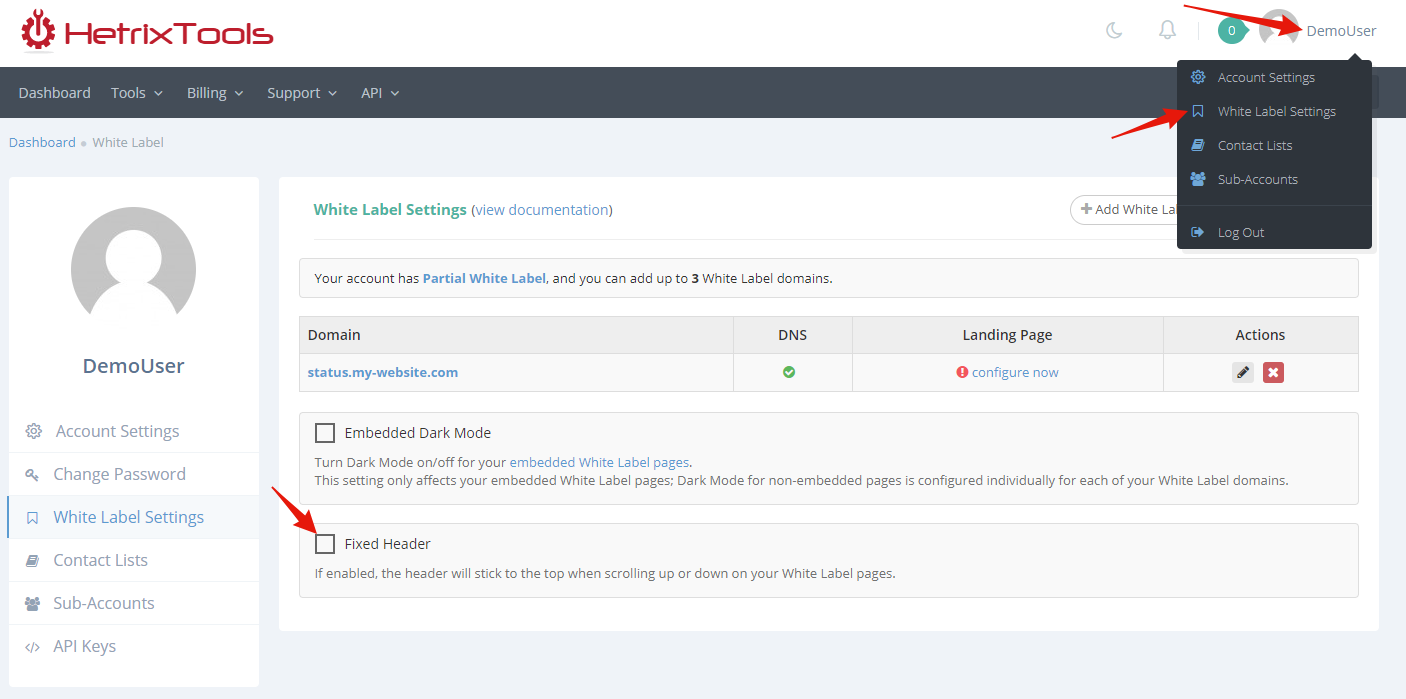 You can see the difference between disabled and enabled, below.
Without fixed header (default – setting: disabled)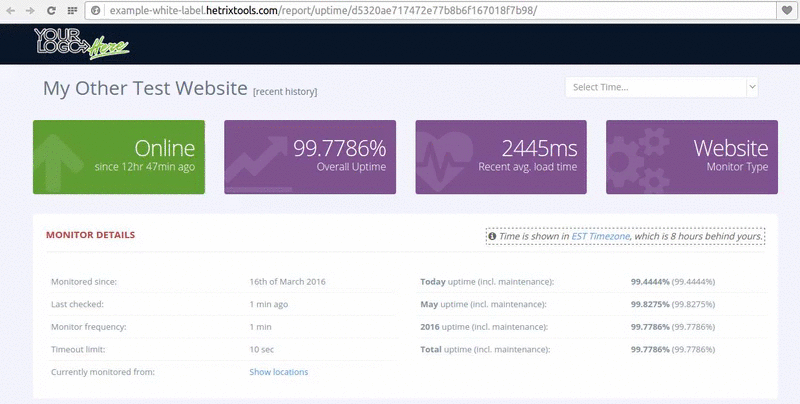 With fixed header (setting: enabled)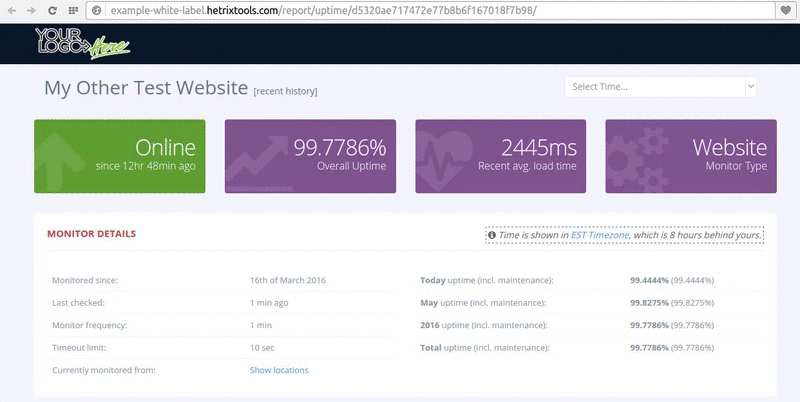 *Please note that this setting will only affect your White Label Reports. The non-white label reports will always have a fixed header.