To start embedding a report into your website, you'll simply need to find the Action menu of any report in your client area, and click on the "Embed Report" link: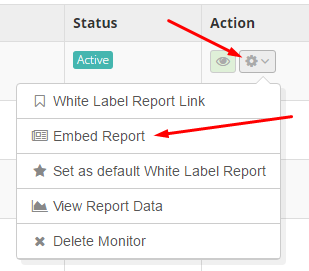 A pop-up will appear with the code you will need to copy/paste onto your website: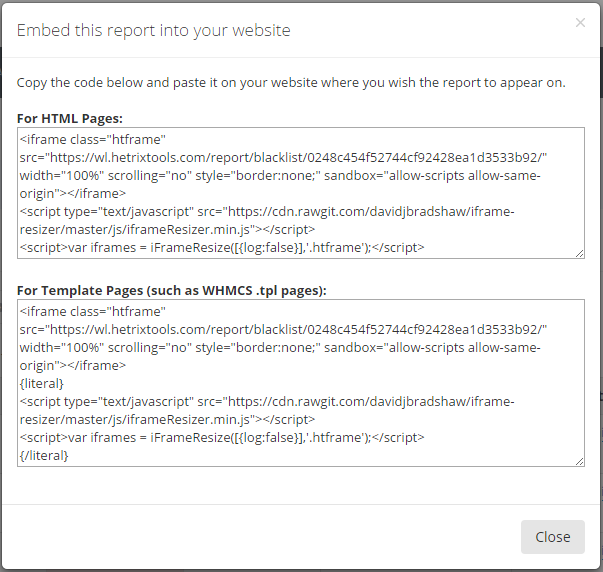 Depending on which type of page you wish to embed the report on, our system will generate two different codes. If you wish to embed the report onto a HTML page, then copy the first code, else, if you wish to embed the report into a template .tpl page, such as WHMCS template pages, then copy the second code.
If you're unsure or need any sort of assistance, be sure to open a support ticket on our website, and we'll be more than glad to help you out.
Our embedded reports are fully responsive and will scale very well on any page they are placed on.
You can embed any type of reports, Bulk Reports, Blacklist Reports, Uptime Reports.
Bulk reports will always be public by default, but if you plan on embedding Blacklist or Uptime reports, be sure those reports are made public beforehand, so you won't get any 404 errors.