This feature is included for free in our Uptime Monitor service.
[Available on our Linux Server Monitor Agent Version: 1.5.3+]
https://github.com/hetrixtools/agent
You have the ability to allow our Server Monitoring agent to collect the health data of your Software RAID setup (mdadm).
In order to get started, go to your Uptime Monitors page in your client area:

And proceed with attaching a Server Monitor to any of your Uptime Monitors:

The installation code modal will pop up, which is where you'll have the ability to select "Monitor software RAID":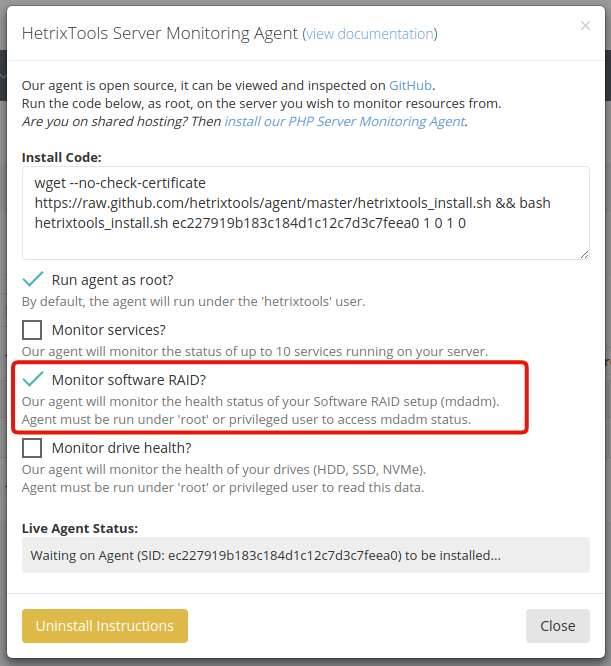 Then run the installation code on your server and wait for the first data to come in.
Once the first Server Monitoring data comes in, you will be able to open it up by clicking on your Uptime Monitor's name:

And then scroll down to the "Disk Usage" section in order to find the software RAID data:

This is the place where our interface will display warning or danger indicators if your software RAID does not have a healthy status.